Tipperary Library Service and Tipperary County Childcare Committee are piloting 'BEDTIME STORYTIME BAG'. This provides families of young children an easy and fun way to have a variety of quality books at home.  The 'BEDTIME TIME STORYTIME BAGS' contain a selection of picturebooks, boardbooks and fact books for young children. The bag also contains library membership form, information about library services for all the family and helpful hints and tips to support families to enjoy reading and books at home.  Parents can keep the bag for a week or two and then exchange it for a new one. The bag also contains 'BEDTIME STORYTIME BEAR' and his job is to mind the books while everyone is away during the day but he is allowed out to enjoy the books and bedtime!
It is widely accepted that access to a range of books at home from a young age plays a vital role in children's happiness, performance at school and in life generally.
Huge thanks to the staff of the pilot childcare centres: Little Learners,  Roscrea, Little Explorers,Clonmel and ABC  Pre-school Service, Dundrum and to Ellen Kilmartin ( Schools Service Manager, Tipperary Library Service) and Aileen Healy ( CEO, Tipperary County Childcare Committee).
Ellen Kilmartin, Nela Benusova with her daughter Rebecca and Aine Beausang, Librarian Roscrea Library.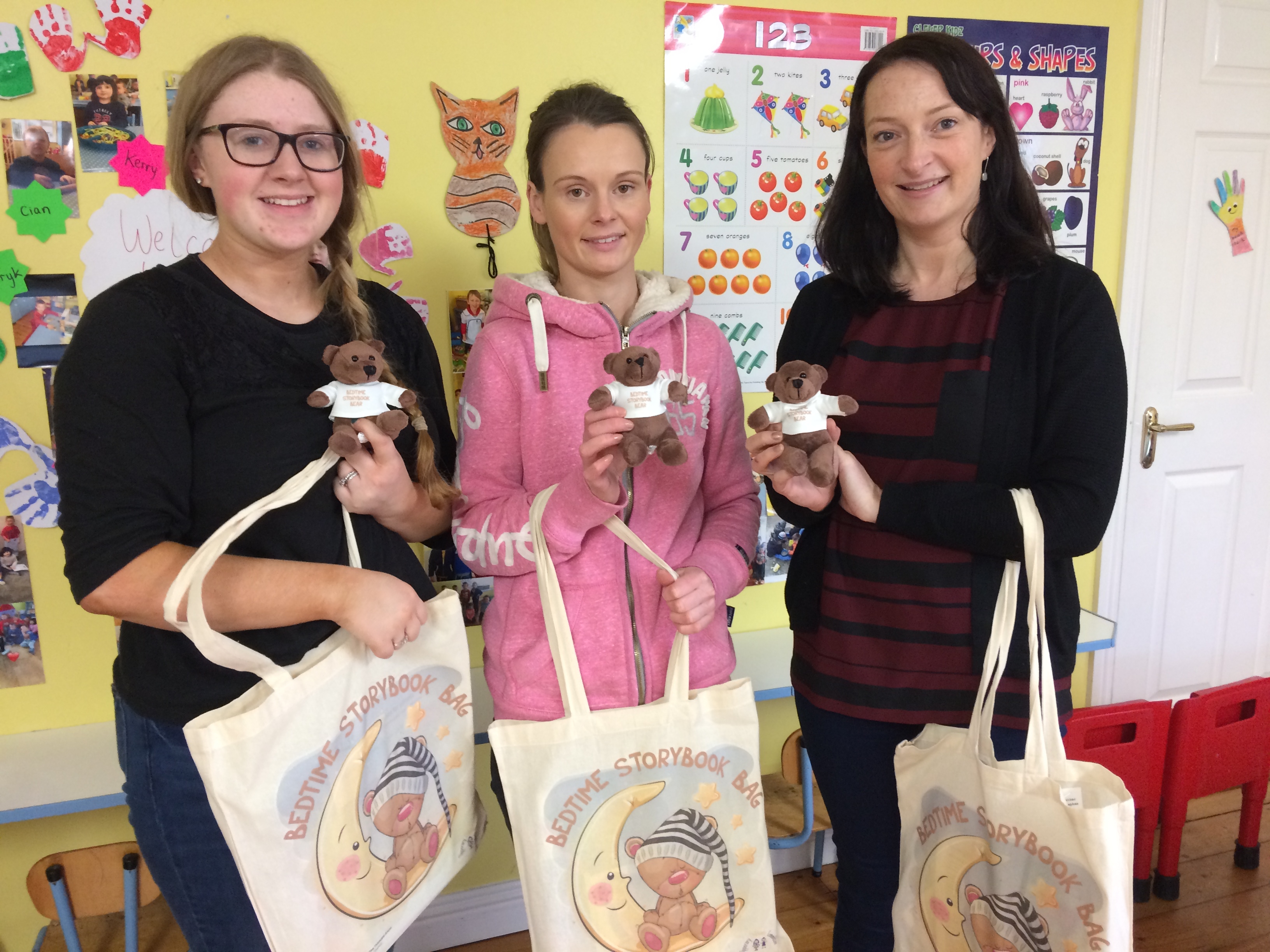 Staff from Little Explorers Clonmel with Emer O'Brien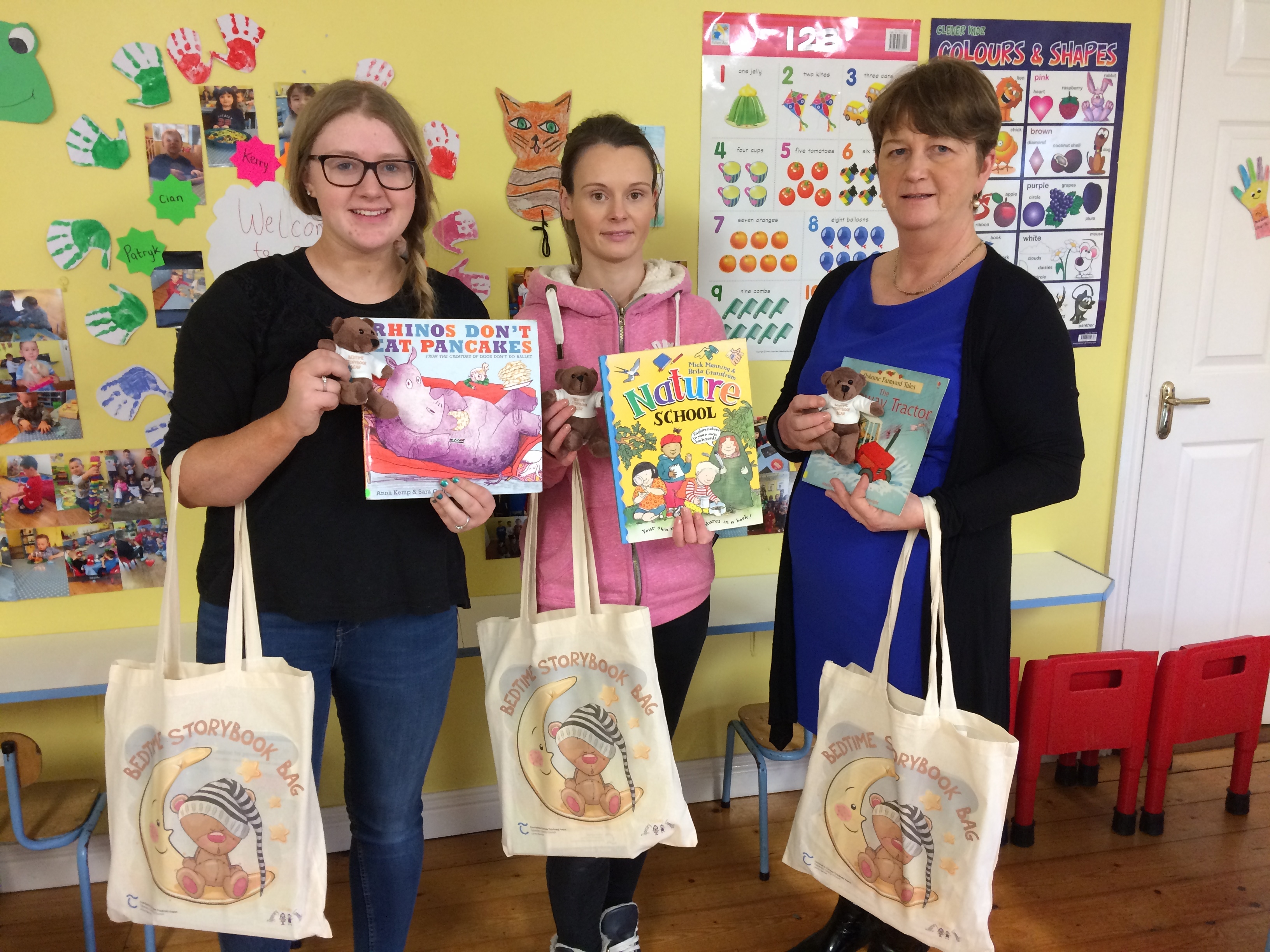 Staff from Little Explorers Clonmel with Aileen Healy