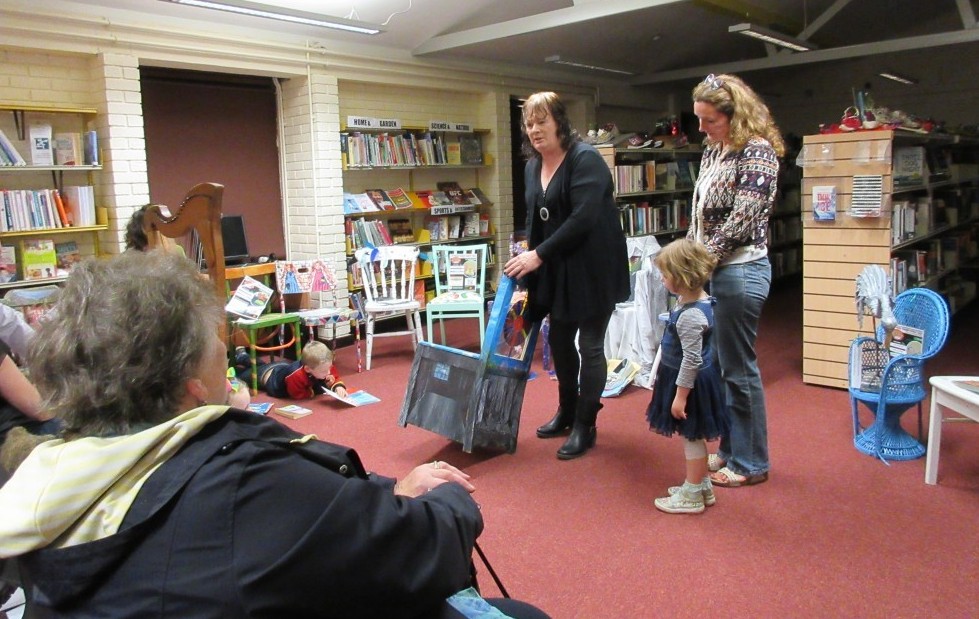 If These Chairs Could Talk:
An evening of storytelling, music and art where the Visual meets the Verbal
This project was initiated by Linda Fahy, the Tudor Artisan Hub, in association with creative writing tutor Margaret O'Brien, "Writing Changes Lives".  
Local artists transformed kitchen chairs into unique objet's d'art based on Carrick-on-Suir's rich heritage and culture. Local writers were then challenged to write a short story inspired by these unique artwork creations with little or no collaboration with the artist. The results were uncanny, unearthing some amazing powerful connections
On Friday 22nd of September the writers and artists got together in Carrick-on-Suir library and presented their work in a feast of visual art and storytelling. They were joined by harpist Ruth Leydon who played a beautiful selection of Irish tunes by the blind harpist Turlough O'Carolan and others.
The audience thoroughly enjoyed the evening.
Here's a selection of their comments:
'Really well organised and enjoyable fusion of music, writing and painting'.
'Great night, really enjoyed it'.
'Beautiful. What a brilliant idea'.
'Excellent. Thought provoking'.
'Very enjoyable, glad I came. And inspiring work to marvel at.'
Thank you to Tipperary Arts Officers for supporting our Culture Night event.