Tipperary County Council Library Service is delighted to hold a fantastic range of events for schools this October. The Children's Book Festival runs for the month of October with almost 30 events being held in our Libraries across the county.
Almost 2000 pupils will be entertained by our visiting Authors and we are looking forward to welcoming Brian Gallagher, Ré Ó Laighléis, Patricia Murphy, Niall de Búrca and Brianóg Brady Dawson .
Our branch libraries will be in contact with schools in their area regarding these events.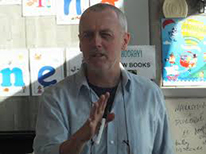 Ré Ó Laighléis is a writer of children's, teenage and adult fiction in English and Irish. His novels and short stories have been widely translated into various languages and he has been the recipient of many literary awards, including Bisto Book of the Year awards, Oireachtas awards, the North American NAMLLA Award and a European White Ravens Award.A Dubliner by birth, he was reared in Sallynoggin in the south of the county. He has lived in the Burren, Co. Clare since leaving teaching in 1992.
Patricia Murphy is a children's author and filmmaker. She is the author of 'The Chingles' trilogy of Celtic fantasy novels. 'The Easter Rising – Molly's Diary' is the first book in a trilogy of children's novels about the road to the Irish republic. The second book is 'Deadly Shot – Dan's War of Independence 1920-1922'.
Brianóg Brady Dawson was born in County Sligo and grew up there. She now lives in Dublin with her husband and two children. She works as a primary school teacher. Her first book, Granny's Teeth, was published by The O'Brien Press as part of their new PANDA series in 1998. It became a No.1 Bestseller, and is now followed by six more Pandas – Granny Makes a Mess, Danny's Smelly Toothbrush, Danny's Sick Trick, Danny and Baby Do It All, Granny's Secret, Danny's Pesky Pet and Pageboy Danny. All eight books feature the mischievous Danny who always ends up in trouble, even when he's trying to be good! The Panda series are aimed at children age 5+ who are just beginning to read, and in Brianóg's case it was an attempt to entertain her own children and to introduce them to stories they could read on their own that she began the Danny tales.
Brian Gallagher is the author of 'Friend or Foe', which tells the story of best friends, Emer and Jack, living in Dublin during the 1916 Easter Rising. It's time for them to choose: friendship, family or loyalty to the cause. Brian has a number of other historical fiction books for children, as well as four books for adults. He was a scriptwriter on RTÉ's long-running drama Fair City. He lives with his family in Dublin.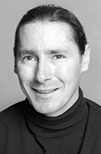 Niall de Burca is one of Ireland's finest traditional storytellers. He was raised in Galway and displayed a talent for narrative from a young age. At home he has featured in theatre, radio and at many festivals including Féile Earraai, the CS Lewis Festival, and The National Children's Book Festival. Abroad he has performed and held workshops in countries as diverse as Poland, Argentina, Italy and The Netherlands.www.storyteller.ie/