Normal Hours:
Monday: 9.30am – 5.30pm
Tuesday: 9.30am – 5.30pm
Wednesday: 9.30am – 8pm
Thursday: 9.30am – 5.30pm
Friday: 9.30am – 1pm & 2pm -5pm
Saturday: 10am – 1pm & 2pm-5pm
Phone: 0761 066130
E-Mail: clonmellibrary@tipperarycoco.ie

Adult Book Groups
There are three book groups who meet once a month, one in the morning and two evening groups. New members are welcome.
Storytime
Every Thursday 4pm.  All ages welcome. Each month, there will be a SPECIAL themed storytime. Watch out for the posters.
7-9 years Book Club
Monthly meetings. New members welcome.
10-12 years Book Club
Monthly meetings. New members welcome.
Skype Book Club
Skype Book Club meet every three months. Skyping with Peorian readers in Illinois, USA.
Women`s Discussion Group
Meet every Wednesday 10.30-12.00pm. All are welcome.
Craft Circle
The second and fourth Tuesday of every month at 10.00am.Free of charge.
All are welcome to come along to this monthly get together of people who are interested in all kinds of crafts, knitting, basketry, sewing, beading, patchwork etc. Get some advice or swop some patterns .
G.I.Y. Meetings
GIY is open to people interested in food growing at all levels, i.e. from growing a few herbs on the balcony to complete self-sufficiency, from beginners to old hands.
All are welcome on on 2nd Wednesday of each month.
Clonmel Library has a dedicated space that is used by a variety of community groups.
This facility is used as an exhibition space, a meeting room and a performance venue.
Examples of those who use this space are:
Artists,

Sculptors,

Photographers,

Schools,

Women`s Discussion Group,

Craft Circle,

G.I.Y.,

Author visits,

Book clubs.
There is seating room for 150 people.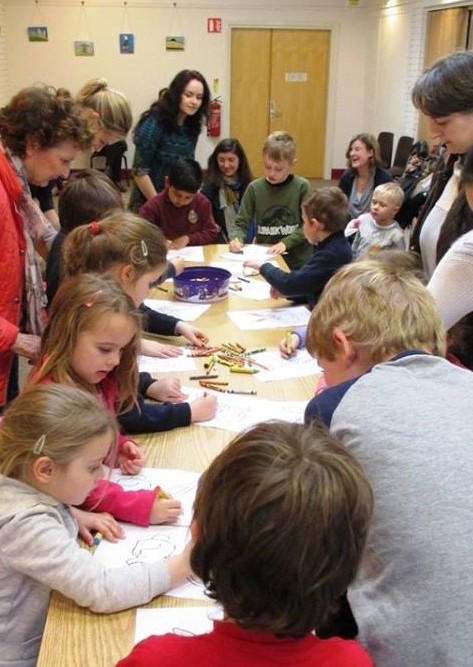 Free WiFi if your laptop or phone is WiFi enabled.

9 Desktop PC's.

Installed on each PC is Microsoft office, Open Office and Read Write Gold.

The PC's can read USB memory sticks, CDs,DVDs and most memory cards from your digital camera or smartphone.

It is possible to print in both colour and in black and white.

Search for old news articles on our PCs using the Irish Newspaper Archive database.
Assistive Technology
We have software that can make reading more accessible for everyone. The software is designed to help people with reading, learning or sight difficulties to enjoy books and reading and it will also make access to the Internet and the PC much easier. If you have any questions on these, just give us a call or ask at the desk to arrange a demonstration.