Events for August 22, 2017
Day Navigation
All Day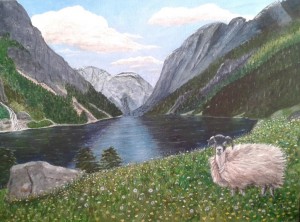 Exhibition of paintings by Reena Fanning. exhibition open to the public from Tues 8th August to Tuesday 29th August during library opening hours
Find out more »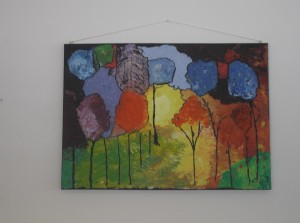 For the month of August Cashel library are hosting an exhibition of beautiful acrylics by Upperchurch based artist, Lisa Gedigk. "I have been creative all my life and started at seven years old to crochet and draw pictures from comic books. From here on it took over, and the next fifty years I spent working on crochet, knitting and sewing. Lisa continued working in handcrafts,...
Find out more »
10:00 am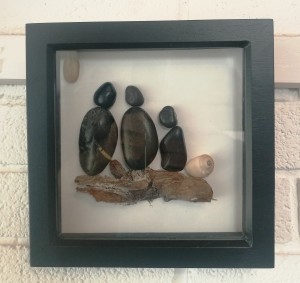 The clients at St. Cronans Association are holding an Art Exhibition in Roscrea Library for the month of August. 'The Wind, Rocks and Water' The group decided they would like to use rocks, sea shells and other natural materials in creating their pieces and they visited Dromineer to gather their pebbles and shells. This project was very much enjoyed by the clients attending St. Cronans...
Find out more »

Clonmel Craft Circle are an informal group who meet twice a month in Clonmel Library. If you would like to learn or share a craft with like-minded crafters, you are welcome to come along to one of their meetings.
Find out more »
11:00 am
Carrick-on-Suir Library invites you to help us decorate the Library Garden in time for our Family Fun Day, Saturday 26th August. We are holding FREE children's workshops on the  22nd, 24th and the 26th August. Making Bug Bunting on Tuesday 22nd August @ 11am to 1 pm Using pieces of fruit to print on fabric. Who knew fruit could be such fun!!...
Find out more »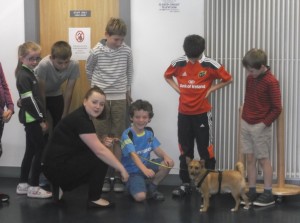 Visit Cashel Library on Tuesday the 22nd of August to meet Heather and her dog Ted for a free Dog Safety Workshop. This workshop is for parents, carers and children. Learn how to be safe around dogs at home and outdoors. This fun and informative workshop is for everyone, whether you own a dog or not. Contact Cashel Library to book your place.
Find out more »
+ Export Day's Events