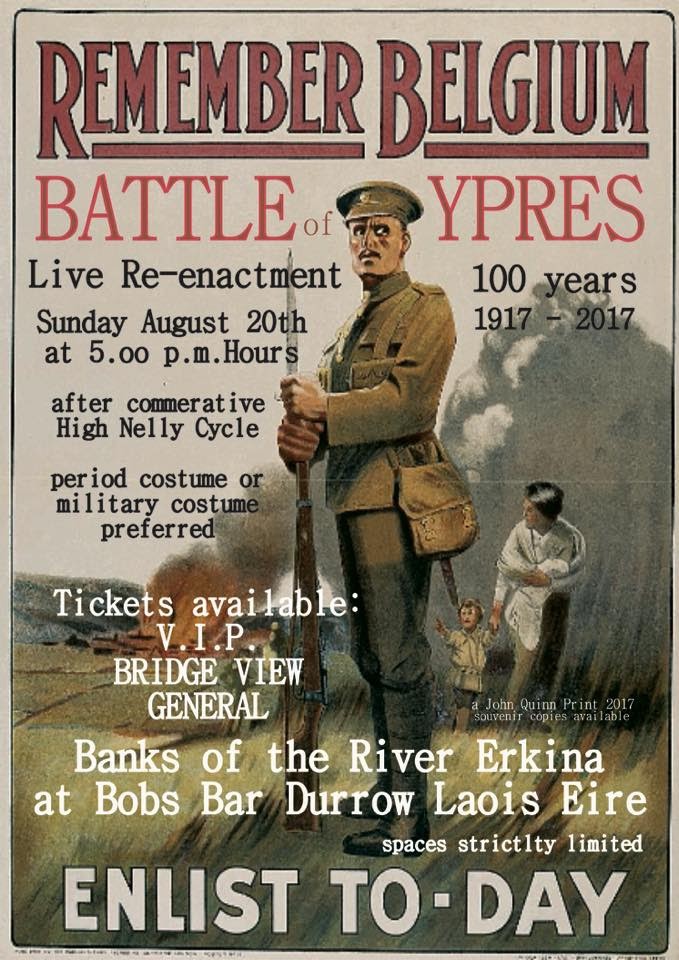 Jack Moyney to be honoured in Rathdowney and Durrow
Laois Heritage Office is working with the Royal British Legion in Ireland and the Irish Guards, on the preparation of a suitable commemoration to Sgt Moyney, which will be unveiled in his home town of Rathdowney, on Tuesday 12th September starting at 2pm. All are welcome to attend.
An event during Heritage Week will also commemorate Sgt Moyney, when a reenactment of the action for which he won his Victoria Cross will take place at the River Erkina besind Bob's Bar in Durrow, on Sunday 20th August, from 5pm. A snug in the famous Laois bar is named in his honour.
Booking is essential for this event, and tickets are available from Eventbrite
(taken from the Leinster Express )
For further information on Jack Moyney check out Roscreathroughtheages.org and Jack Moyney VC on Facebook