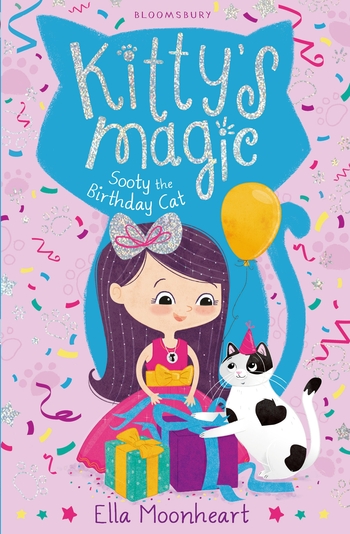 Kitty uses her magical powers to show Sooty how much fun birthdays can be in the sixth book in this purrfect series about a girl who can turn into a cat!
Kitty is amazed to find out that Sooty, a local cat, doesn't know what a birthday party is. Kitty decides to throw one for Sooty to show her how much fun they can be!
But Kitty's cousin Max has come to visit, and if he discovers Kitty's magic powers she will lose them forever! Can Kitty spend the weekend with Max and organise Sooty's party without revealing her magic? Not if neighbourhood bullies Claws and Fang get their way …
In this sixth book in the enchanting series for fans of Holly Webb and Daisy Meadows you can join Kitty and your favourite feline friends from the first five books, or meet them here for the very first time!