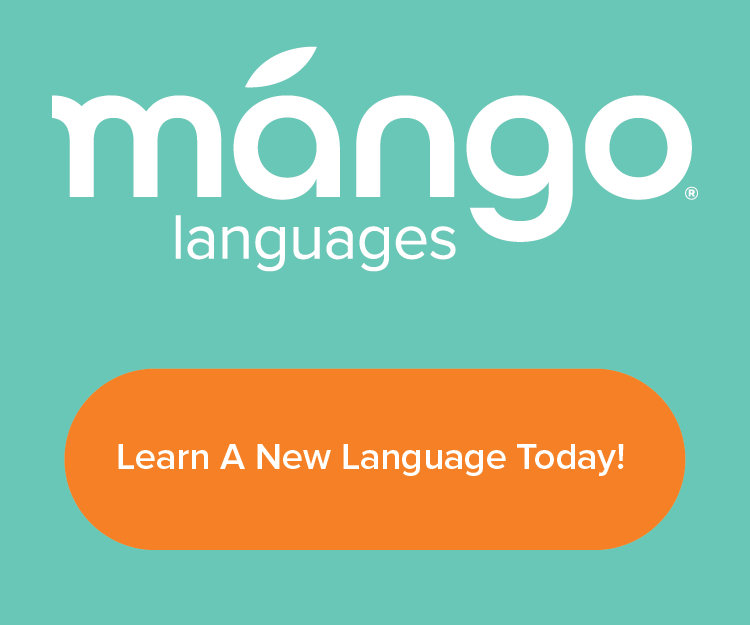 Watch Mango Languages in Action
Mango Languages is an online language-learning system that teaches actual conversation skills for over 70 different languages. In some instances it can also be used as an ESL learning tool. It is the place to go to have fun while learning a foreign language.
You can learn over 70 languages like Spanish, French, Japanese, Brazilian Portuguese, German, Mandarin Chinese, Greek, Italian and Russian and more.
Mango Languages uses real-life situations and actual conversations to more effectively teach a new language. Learn the individual words and phrases, and know how they're used in practical situations and conversations.
Learn online or use the Mango Languages app on your Apple or Android device.
Start learning today with the Library Service.