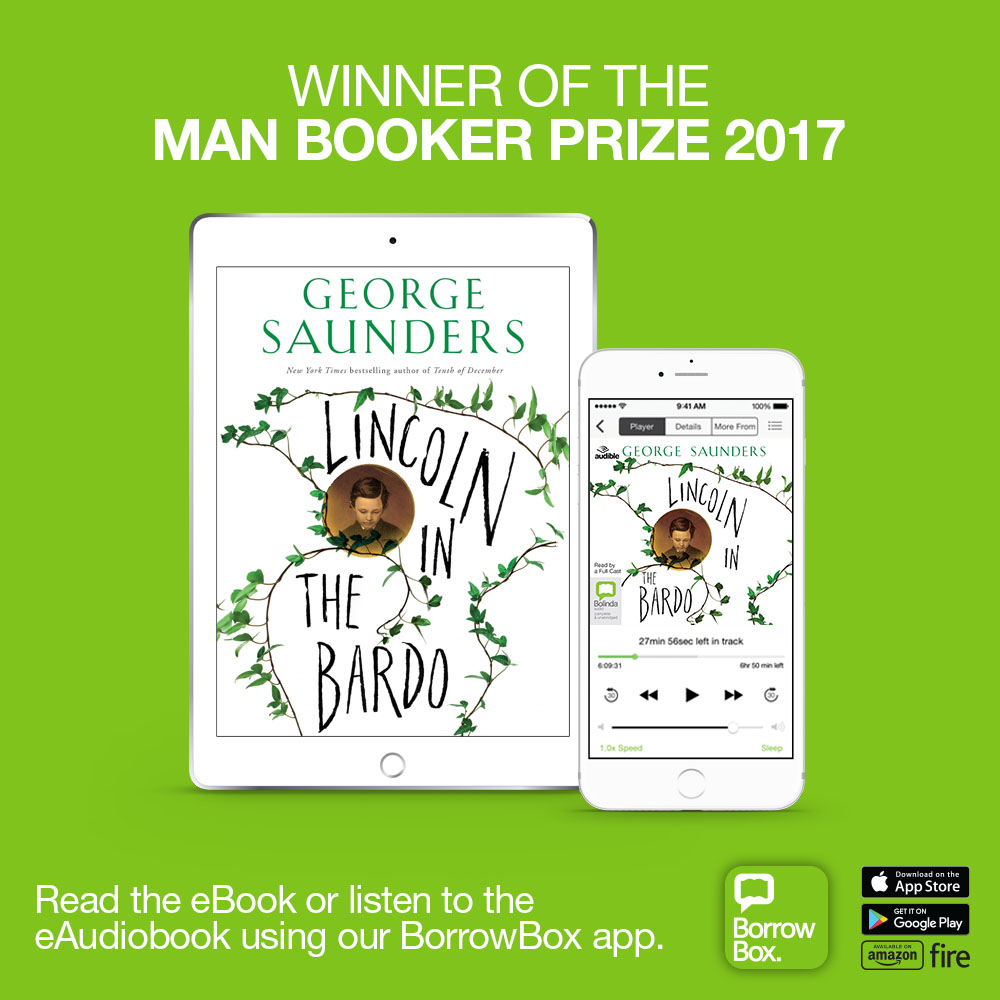 George Saunders' surreal, experimental first novel, Lincoln in the Bardo, has been awarded the Man Booker Prize for fiction, marking the second year in a row that the prize has gone to an American author. Read or listen at https://goo.gl/Uo9io3
The eAudiobook is an incredible experience, featuring a 166-person cast, including Hollywood stars Julianne Moore, Nick Offerman, Susan Sarandon and Ben Stiller just to name a few.
The novel unfolds in a cemetery in 1862, where a grieving Abraham Lincoln visits the crypt that holds the body of his 11-year-old son, Willie, who died of typhoid fever. At the graveyard, Willie's spirit is joined by a garrulous, diverse community of ghosts who exist in the liminal state between life and death.
"The form and style of this utterly original novel, reveals a witty, intelligent, and deeply moving narrative," said Lola Young, the judges' chairwoman. "This tale of the haunting and haunted souls in the afterlife of Abraham Lincoln's young son paradoxically creates a vivid and lively evocation of the characters that populate this other world. 'Lincoln in the Bardo' is both rooted in, and plays with history, and explores the meaning and experience of empathy."