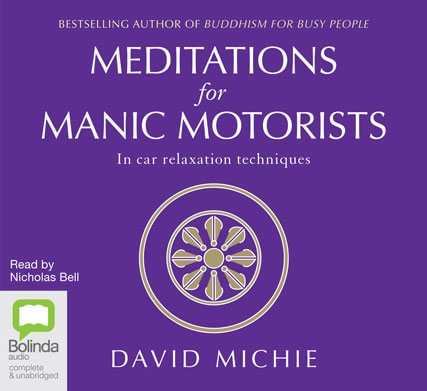 Meditations for Manic Motorists by David Michie
From the bestselling author of Buddhism for Busy People, Enlightenment to Go, and Hurry Up and Meditate.
Do you get stressed out behind the steering wheel? Would you like to transform your drive time into an opportunity to cultivate tranquility and calm? Dip into this selection of ten minute mindfulness techniques and find the ones that best suit you.