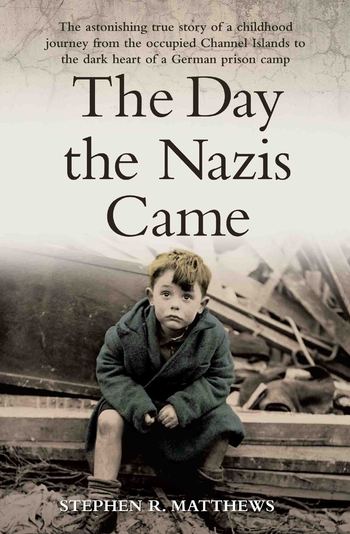 The Day the Nazis Came by Stephen Matthews
He had seen men die in front of him and walked with Jewish prisoners straight off the cattle-trucks from Bergen- Belsen. He had nearly drowned, narrowly avoided being savaged by Alsatian guard dogs, been beaten by a pathological member of the SS and had his hand broken by a guard whilst attempting to feed a Russian prisoner.
The family kept going through three and a half years of imprisonment, reinforced by their strong sense of survival and their loving support for each other, before a dramatic and violent liberation by Allied forces ended their ordeal. Yet when they were eventually returned to Guernsey, it was to find that their tranquil home had been stricken and scarred by Nazi occupation.
Told through Steven Matthews' own memories, as well as writing from his mother's diaries and previously unpublished photographs, The Day the Nazis Came is an utterly unique memoir. Depicting the world of Nazi prison camps through the eyes of a child – a world in which the real dangers often seemed trivial and every day was a new adventure – it tells not just of the prisoners' plight, but provides an important and poignant reminder that not every German soldier was cruel and hateful. Above all, it pays tribute to the preciousness of childhood, and shows that human kindness may flower in the unlikeliest of places.
Read it here.