COUNTY TIPPERARY HISTORICAL SOCIETY
FÁILTE! The County Tipperary Historical Society, founded in 1987, is a Society dedicated to recording and disseminating the history, culture, heritage, folklore and geography of County Tipperary.
LATEST NEWS:
JANUARY 29, 2013: Tipperary Historical Journal wins the Tipperariana Book of the Year Award 2012.
Fethard Historical Society marked the 25th anniversary of the Tipperary Historical Journal by deciding to award its annual Tipperariana Book of the Year to the 2012 Journal. The presentation took place in the Abymill Theatre Fethard on Saturday 26th January. The award, specially designed for the occasion by local potter, Doirin Saurus was presented to Fr. Christy O'Dwyer, President of the County Tipperary Historical Society, on behalf of all the committees, contributors and editors who have ensured the publication of the journal over the past twenty five years. The award will be on display in Tipperary Studies, The Source, Thurles. Congratulations to all involved and many thanks to the Fethard Historical Society who is also celebrating its 25th anniversary.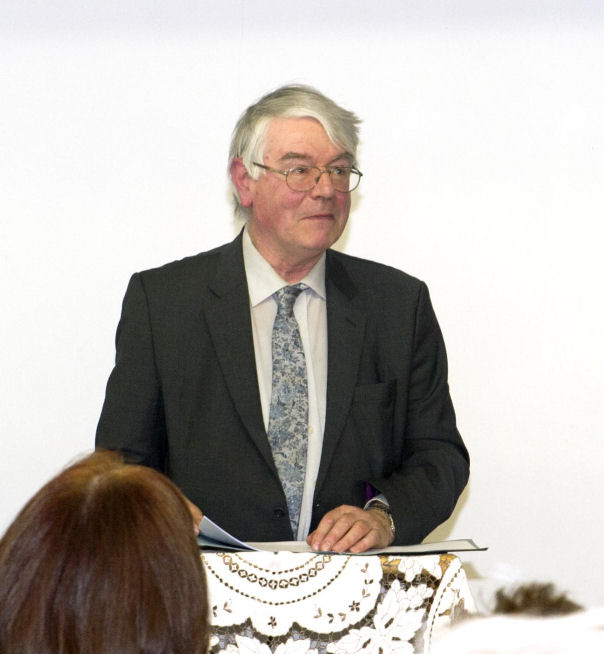 Pictured above: Doirin Saurus presenting the award to Fr. Christy O'Dwyer, President of the County Tipperary Historical Society; Dr. Martin Mansergh officially launched the 2012 Tipperary Historical Journal
NOVEMBER 2012: Membership renewals are being issued over the next few days to all Irish members. Due to difficulties experienced over the last year, our members outside Ireland have not been contacted in quite a while: we are issuing a letter, and membership renewals form, also next week. Please bear with us while we get our membership database back up and running. Meanwhile, the Tipperary Historical Journal 2012 is now available!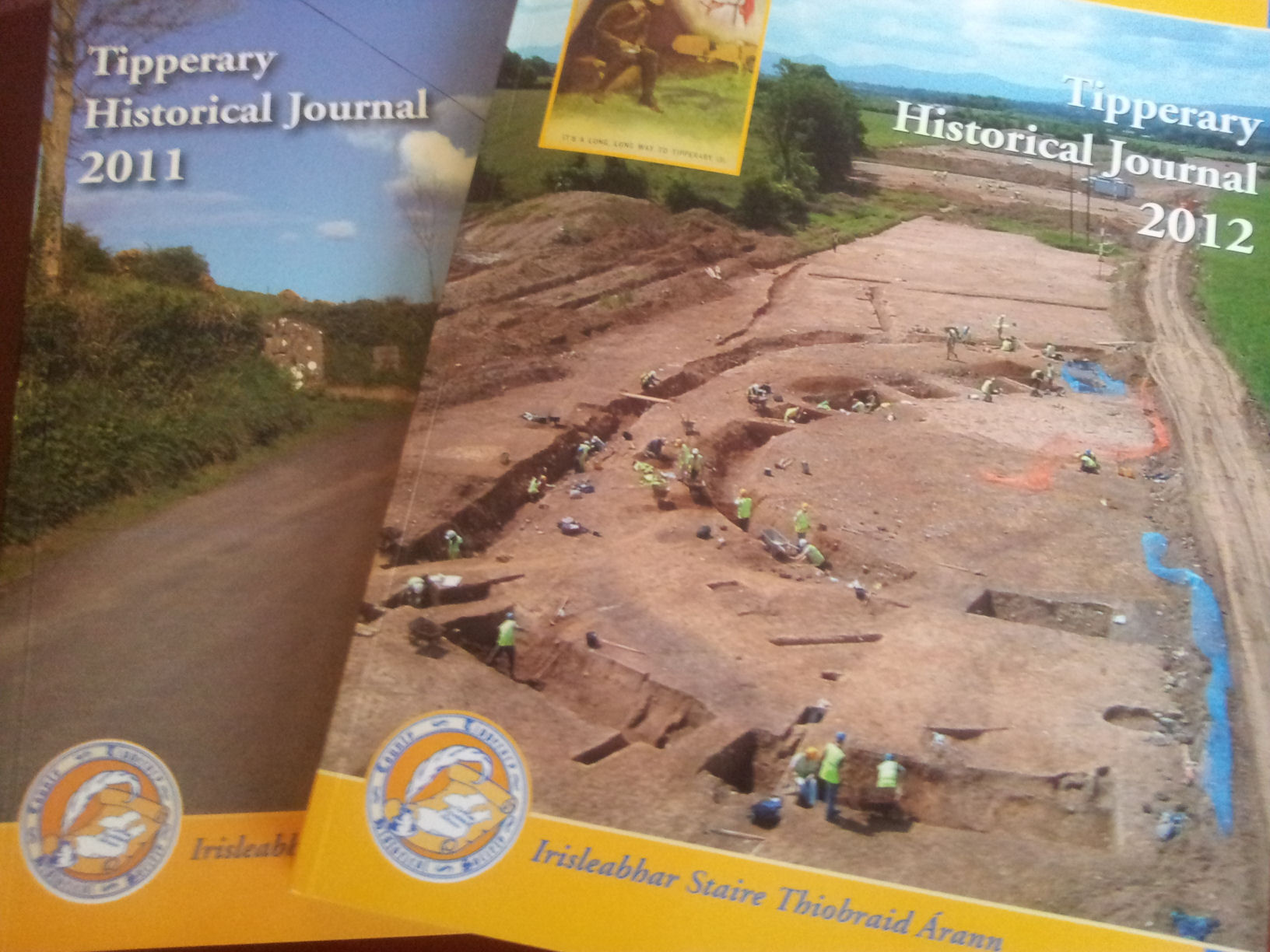 ---
You can read articles online from ALL out-of-print Journals: just choose the Journal and the individual article. Over 2,000 pages have been scanned and uploaded, comprising nearly 190 articles and all Book Reviews.
---
Search this site: