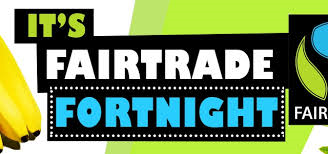 Fairtrade fortnight kicks off this week and we have a display of fairtrade information at the library desk to take away
The nationwide initiative, led by the Fairtrade Foundation , runs from 27 February to 12 March in a bid to bring more awareness to shoppers about where the produce they are buying comes from.
Fairtrade simply means offering fair prices for farmers in the developing world. This enables them to get a sustainable price on the produce they grow and a premium incentive to invest in their own communities.
From swapping to Fairtrade bananas and tea in your weekly grocery shop, to hosting a Fairtrade breakfast or campaigning with your local school, doing your bit couldn't be easier.