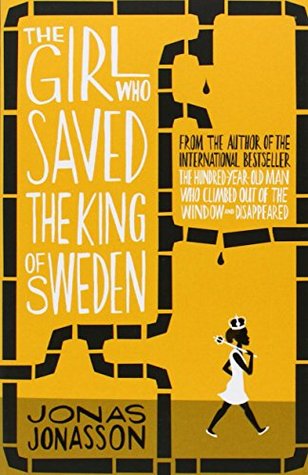 Good for a summer read. Suspend your critical faculties and just go with the flow, enjoy the quirky characters (including those who don't officially exist), the farcial plot and the witty social commentary.
Join Nombeko Mayeki a clever woman from the Soweto slums who knows too much about a nuclear missile as she outwits drunken engineers, Mossad agents  and the South African justice system. Add to the mix a nerve-damaged American Vietnam deserter, twin brothers who are officially only one person, three careless Chinese girls, an angry young woman, a potato-growing baroness, the Swedish king and the prime minister.
By Jonas Jonasson, author of 'The hundred year old man who climbed out the window and disappeared' The Girl Who Saved the King of Sweden is a charming and humorous account of one young woman's unlikely adventure.
Recommended by Jane