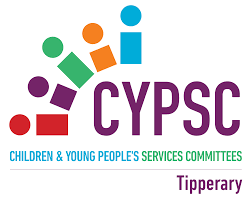 Tipperary Children and Young Peoples Services Committee (TCYPSC) is a newly established all-county committee that brings together the main statutory, community and voluntary providers of services to work together for better outcomes for children and young people. We are currently developing our first strategic plan and have been gathering the views of children, young people, and young adults, aged 0 – 24 years in our county about their health, their experience in education, their safety at home and in the community, their economic security and to what extent they feel respected and valued in the community. We would like to hear your views as a parent and primary carer of children and young people to complement the findings from the other strands of consultation.
We are asking you therefore to complete the anonymous on-line survey at this web-link: https://www.surveymonkey.com/r/D7H5WXV
Please consider the questions, complete the survey and return it by Wednesday, 30th November 2016.
Your feedback will greatly assist Tipperary Children & Young People's Services Committee in developing a Work Plan to tackle the priority issues.
If you are interested in taking part in the survey, please note that all information received will be anonymous, so do not include identifying details in your responses.