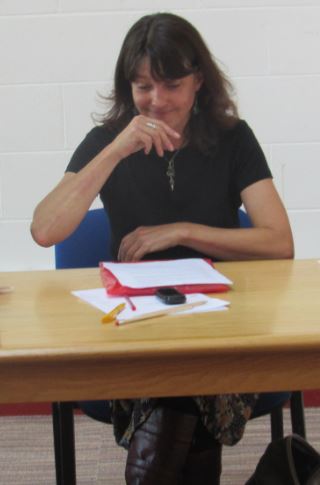 On 8th July, Nenagh library took part in a very special creative project. For several years Tipperary Library Service presented a festival called 'Tipperary Reads…..', which brought such well known names as Sebastian Barry, Frank Delaney and Joseph O'Connor, to name but a few, to our libraries. This year however we decided to change the format and do something different and so 'Tipperary Writes …' was born.
With funding from the Tipperary Creative Ireland Fund three libraries, Nenagh, Thurles and Clonmel, held creative writing workshops on the same day, each with their own facilitator. Nenagh library was lucky enough to secure the services of Lisa Sedgwick, who guided and advised our participants on preliminary work on their original short story.
Those who took part were enthusiastic, imaginative and not short of ideas. Some were members of the Rosetta Writing Group, which meets regularly in the Abbey Court, and they saw this as an opportunity to hone their writing skills and showcase their work.