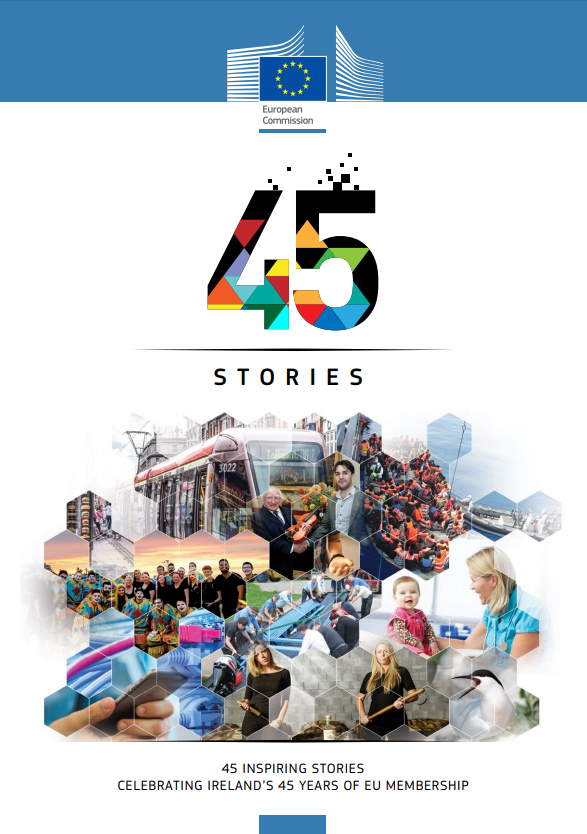 45 Stories is a travelling European Commission exhibition showcasing the many ways that EU membership has benefitted Ireland over the past 45 years.
The exhibition features pop-up displays of content from the 45 Stories booklet published by the European Commission. The booklet tells 45 inspiring stories celebrating Ireland's 45 years of EU membership.
The exhibition is on public display for the month of May in Nenagh Library as we are the European Information Centre for counties Tipperary, Limerick, Cork and Kerry.