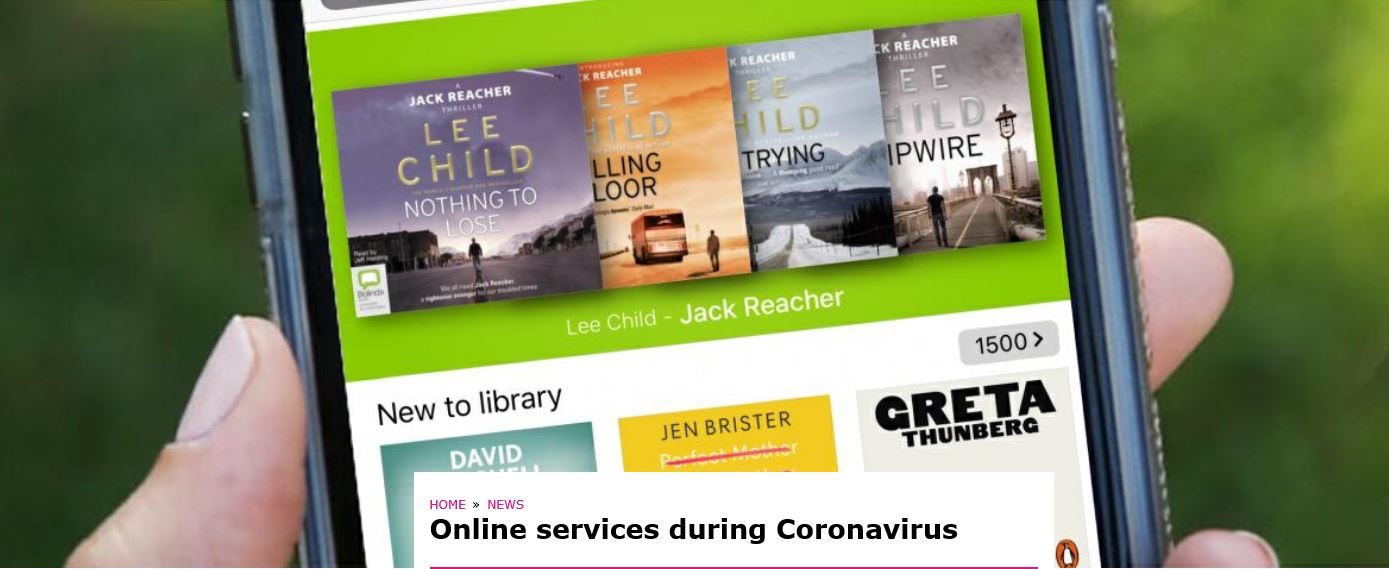 You can join the library online and get eBooks, audiobooks, online magazines and newspapers for free straight away, or even take language and other courses. Here's how! 
Join online 
To join the library online, fill out this form with your name, address, email and some other details. 

Click, 'Submit' and you'll be taken to a new page that gives you a 'Temporary' library barcode. 

This will be your library number and you need it to access online services so save it somewhere or write it down and keep it safe. 

This page will also instruct you to 'set a PIN' and will give you a link to do that. 

Once you've set your PIN and you have your library number, you're all ready to access all the online services.  
We've included short guides to getting and using these services below. 
 
How to use Borrowbox for eBooks and Audiobooks
You can download the Borrowbox app or find your library here to get directed to the web version. 
Then you just: 
choose your library from the dropdown menu;

enter your library number where it asks for your ID/Barcode; and,

enter your PIN where it asks for PIN/Password.
That's it, you're signed in and ready to browse and read!  
How to use RB Digital for online magazines 
You can use the RBDigital app or visit online at https://lgma.rbdigitalglobal.com/
You will have to register for a free account, with your library number. To do this: 
Click 'register' 

Select your country and then select your library service (some library services have their own accounts with RB Digital so you may have two options – for magazines and Transparent Languages, you need to choose the option that has 'LGMA' above it)

Enter your library card number

Create a username 

Enter a password
That's it, you're all set up! 
How to use PressReader for online newspapers
You can access PressReader at pressreader.com or by downloading the PressReader app for apple or android devices.  
You will need to log in with your library number, here's how
Press 'sign in' 

Select the 'Library and groups' option

A list of libraries will then open from which you can choose your library. Simply start typing your county or local authority areas and you should find it easily. Look out for the Libraries Ireland logo. 

You will then be asked to enter your library card number. 
That's it – you're now logged in and ready to read! 
Your login grants you 30 days access initially. When this 30 days has expired a new period can be started simply by logging out and back in using the same method. 
How to use Transparent Languages for language learning
Transparent Languages can be accessed through the RB Digital – see above to find out how to do that.  
Once you're logged in to RB Digital, you'll see a link to Transparent Languages. Click that and you'll be taken to the service.