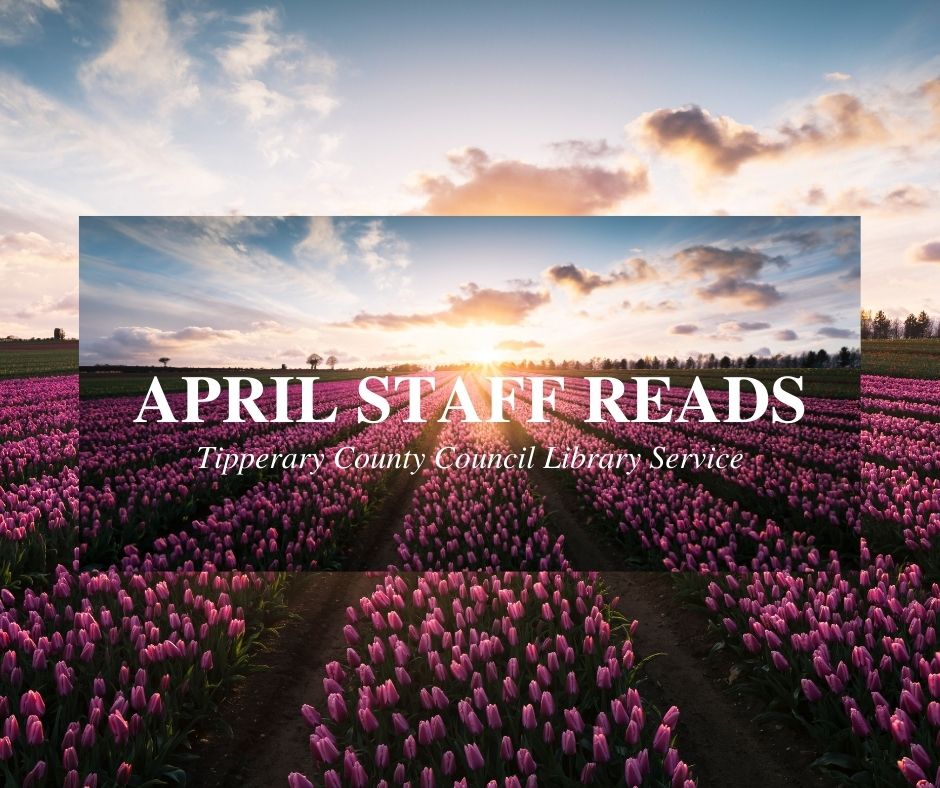 Welcome to April's Staff Reads. We hope you are inspired to try a new author or genre!
Adrian in Roscrea Library has recently enjoyed 'A Time for Mercy' by John Grisham.
I think that anyone w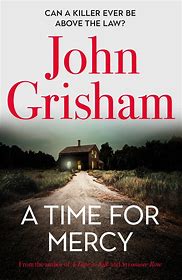 ho has read John Grisham's other two novels featuring Jake Brigance; 'A Time To Kill' and 'Sycamore Row' will enjoy this one also. Jake returns as the court-appointed lawyer for Drew Gamble, a 16-year old boy, accused of murdering Deputy Stuart Kofer. The deputy had turned his drunken rages on Drew's mother Josie and the family, which also included Drew's sister Kiera, lived in fear in the secluded country home. Drew took the law into his own hands to save his family. Jake Brigance once again puts his life and reputation on the line when he reluctantly agrees to defend young Drew, a case no other lawyer would dream of taking on. Kofer's family and many others in Clanton want the death penalty for Drew Gamble. It is a very enjoyable read with some plot twists and the usual courtroom drama.
---
Pat in HQ recently read 'Do They Play Cricket in Ireland. The 25 Year Journey to a Test Match at Lords' by David Townsend.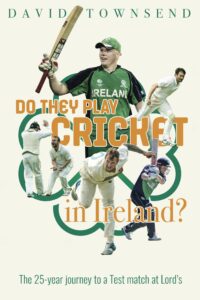 The account of Ireland's rise to the dizzy heights of test match cricket from that of an associate nation makes for a compelling storyline. The fact that David Townsend was a sort of accidental scribe makes the story all the more revealing, as he became a trusted confidant of many players and officials along the way. In a way it as also a sort of a fly on the wall story line, in chronological sequence, which also reflects the highs and lows of team sport on the international stage. This is never an easy fit, more so since the advent of social media. But in his wonderful book David gets to recount the trials and tribulations of a team on a quest for the holy grail of test cricket. It is a wonderful read and it encapsulates the events leading up to the historic first test in Malahide and then the Lords test. Coupled with some wonderful images from the various World Cup finals and tours, it is a great addition to the cricket history of Ireland, and a great read!
---
Valerie in Tipperary Town Library recommends 'Dancing with Bees' by Brigit Strawbridge Howard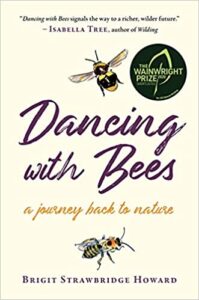 Brigit Strawbridge Howard is a bee advocate, wildlife gardener and naturalist. She writes, speaks, and campaigns to raise awareness of the importance of native wild bees and other pollinating insects. 'Dancing with Bees' is a wonderful, eloquently told story of Brigit's own quest to learn more about these striped furry creatures, and in doing so she discovers so much more. Allotment gardening gives her opportunities to observe bee behavior and marvel at their various lookalikes (like hoverflies), identify plants, work on herbal remedies, and document all her findings. The book is full of beautiful illustrations ,curiosity and charm. An incredible journey that can take place right in your back
"Once you open your eyes, heart, and mind to your surroundings, you cannot help but notice what has always been here, living under your very nose, just waiting to reveal itself to you."
---
Ann Marie in HQ recently enjoyed 'Win' by Harlan Coben
Harlan Coben can always be relied upon to deliver a pacy thriller, with enough twists and turns to keep you interested, and 'Win' is no different. This time, our narrator is Windsor Horne Lockwood III, who features in Coben's Myron Bolitar series. A not altogether likeable character, with his own unique brand of justice, Win is called upon by the FBI to help solve a murder that has links to his own family's past. Over the course of the story, we take a rollercoaster of a ride as Win digs deep to discover the truth. With some humour thrown in, 'Win' is a gripping read, guaranteed to shake you out of a reading slump.
---
Stephanie in Clonmel Library  recently enjoyed 'Shuggie Bain' by Douglas Stuart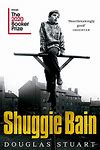 Shuggie (Hugh) Bain has known sadness, neglect, and fear all his short life. He has also known love, friendship, and happiness. Set in Glasgow in the 1980s and 1990s this wonderful novel won the Booker Prize in 2020. As the child of an alcoholic mother and a father he rarely sees, Shuggie Bain could be a depressing, dark read instead it is a story filled with hope, uncompromising love, and humour. Shuggie is different to the other children, an outsider in a tough close-knit community where addiction and poverty are the norm.  This is a magnificent debut and it reminded me of Billy Elliott with a bit of Trainspotting thrown in!
---
Stephanie also recommends 'Leonard and Hungry Paul' by Rónán Hession
If you have not read th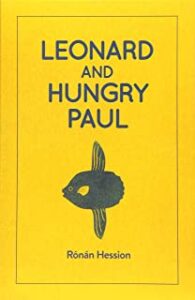 is, you must. Leonard and Hungry Paul are friends who live life their way. Their way involves board games and quiet and their unwavering friendship. They are both wise and uncomplicated, the sort of people who don't stand out in a crowd. It could be said that they follow unconventional lifestyles, perhaps seen by some as 'not getting on with life'.  Change may be about to happen however, after they have separate encounters that could see both following new paths. This book has the most wonderful funny scenes, kindness and characters that are refreshing and unique.
---
Áine in Roscrea recommends 'Stardust Baby' by Lisa Lawlor.
This is the story of Lisa Lawlor, who was orphaned by the terrible tragedy that was the Stardust Fire on Valentines Day, 1981.  Raised by her paternal grandparents following the fire, the book describes her life and how she and the wider family struggled to cope with the terrible consequences of that night.  Lisa explains how she was almost a celebrity due to the tragedy, and how the fire had a profound affect on her life.  It also highlights many social issues which prevailed at the time.  Despite the reason behind the book and the sadness that brought it about, it is a lovely read.
---
'Áine also enjoyed 'Who Took Eden Mulligan?' by Sharon Dempsey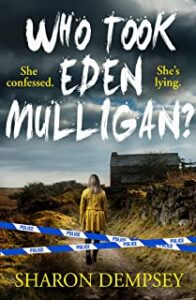 Set in Northern Ireland, this tale begins with a multiple murder, and the words "Who Took Eden Mulligan? painted on a wall at the murder scene.  Eden Mullligan had disappeared over 30 years earlier, at the height of the Troubles long before the murders, but her body has never been found.  As DI Danny Stowe and his team work to solve the murders, they must also try to solve the mystery of Eden Mulligan's disappearance and discover the link between the two events.  A great read, that leaves you guessing until the end.
---
Sarah in Cashel Library recommends 'Idaho' by Emily Ruskovich.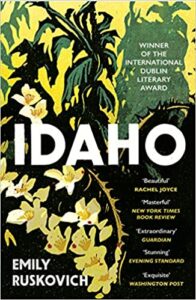 The book is set in the beautiful but harsh mountains of Idaho and the landscape is vividly evoked by the author who spent her childhood there. 
Wade, his wife Jenny and two daughters are on the mountain when an unspeakable act is committed. As Wade's memory fades his second wife 
Ann tries to make sense of what happened that day but we never get a clear explanation for the shocking event at the centre of the novel. Multiple perspectives are explored, real and imagined as the novel jumps back and forward through time , forcing the reader to play close attention. Ruskovich's prose is a joy to read and explore themes of friendship, love, forgiveness and the fragility of memory.
---