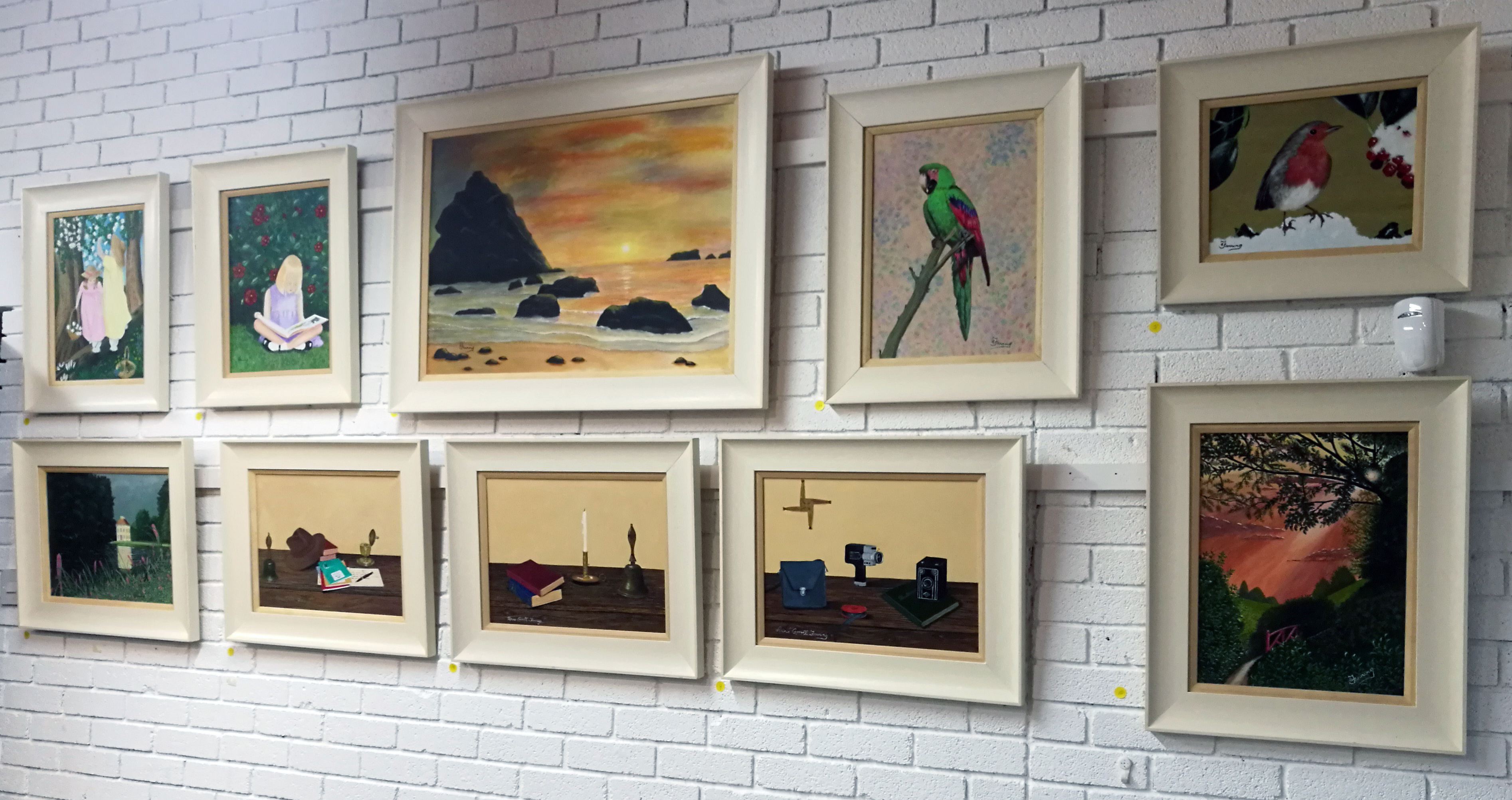 I, Reena Carroll Fanning, was born in the west of Co. Tipperary, in Emly but grew up and spent most of my life in Two Mile Borris, Thurles. I married a local farmer and we have a family of three daughters and one son. I was always busy knitting and sewing for my family and I tried my hand at all sorts of crafts as well. I was convinced that I was all craft and no art and laughed at the idea that I might ever paint anything – other than a wall, door or ceiling!
I moved to Thurles over ten years ago and around that time my eldest daughter bought me a set of acrylic paints, brushes and a table easel and encouraged me to take some art classes. I made a couple of attempts to find a teacher but I failed until seven years ago when I happened on classes being given in Thurles golf club. And that was my lucky day!!
My teacher, Catherine Daly is a great artist and a wonderful teacher. She was most generous with patience, encouragement and she guided me to the stage where I have produced the body of work exhibited here – and more! During these years I have used oil paints and soft pastels but not a lot. I prefer to use acrylics and this is the only medium used in this exhibition. As can be seen from the variety of subjects chosen for my paintings my range of interest is quite broad and I hope that Mr Shakespeare won't be upset if I use the title "AS I LIKE IT" for this exhibition.
I hope you like at least some of my pictures and thank you for coming to see them.
This Exhibition will be on display until the end of April and available to view during normal opening hours