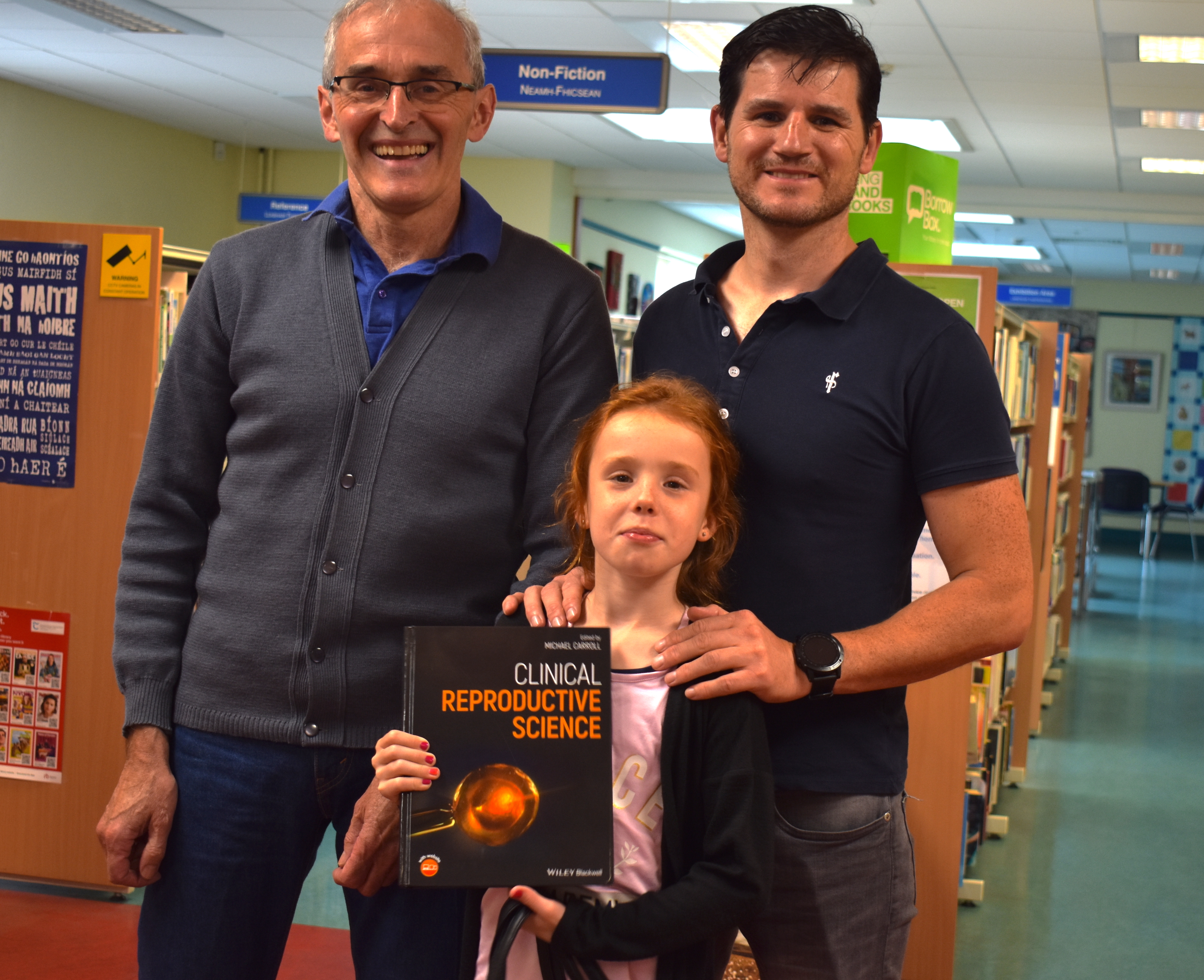 Dr Michael Carroll visited the Templemore library to present his text book on Clinical Reproductive Science – This book is used to teach students and professionals studying reproductive medicine and in particular Assisted Reproductive Technology. Michael is the programme director for the MSc in Clinical reproductive science (Embryology and Andrology) which is part of the training programme for UK's clinical embryologist and andrologists.
Michael went to St Sheelan's College where he did his leaving cert in 1993. He went on to study Toxicology at Athlone IT and continued his studies to complete a BSc in Biomedical Science from the University of Bradford. After completing a PhD in reproductive cellular physiology from the University of Newcastle (2002) he went on to do post doctoral positions at the Howard Hughes Medical Institute, UT Southwestern, Dallas – The CNRS, Station Zollogique, VilleFranche sur Mer, France and at Southampton University. After his time in research Michael trained as a clinical embryologist and worked in a busy IVF clinic before being appointed at Manchester Metropolitan University. Michael is currently a Reader (Associate Professor) in the Department of Life science, at Manchester Metropolitan University.
Michael is originally from Lacey Avenue, Templemore, Co. Tipperary. He is the youngest of 12 of the late Josie and Thomas Carroll.
He visited home to see family for the weekend and brought his daughter Isabelle (10).