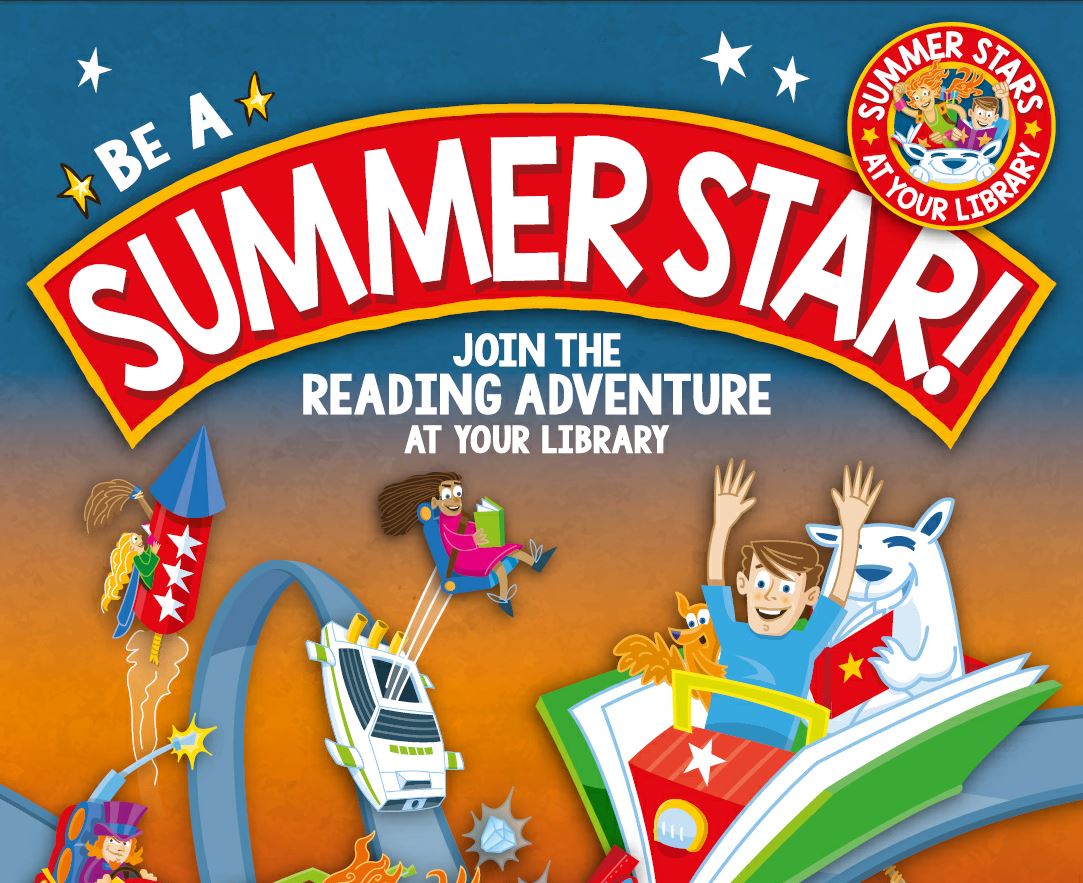 With Summer holidays now here, we want to keep you reading for fun over the next few months. Pop into Carrick Library to sign up and get your free goody bag! Once you complete the challenge you get a cert saying you've read your 8 books, as well as a small party at the end of the summer.
What is Summer Stars?
Summer Stars is an exciting reading-based programme which is available free of charge to all children across the country.
The Summer Stars Reading Adventure will run during the summer in public libraries all over Ireland. Children are invited to register for the adventure and enjoy reading many books as part of the adventure during this time. All participants will be given a Summer Stars Reading Card to record and track their own progress. There will be rewards and incentives along the way and a grand finale event at the end for all participants.
Everyone is invited to check out the Summer Stars website at www.summerstars.ie which has lots of online games and activities as well as a range of animated ebooks. You will find a children's books discussion board and interviews with well-known people about their favourite books. There are also helpful tips for reading and recommended titles by age group for children to read. The books can then be borrowed from your local library service. And it's all free!
You can follow Summers Stars on Twitter @StarsReading and on Facebook and Instagram at Summer Stars at your Library.