Bealtaine is Ireland's national festival which celebrates the arts and creativity as we age. The festival is run by Age & Opportunity, the leading national development organisation working to enable the best possible quality of life for us all as we age.
The aim is to:
● Encourage more older people to participate in the arts and to increase the quality and opportunities of existing participants.
● Support the careers of older professional artists and offer them more opportunities to develop and show their work.
● Provide opportunities for intergenerational exchange.
● Generate debate and disclosure around key cultural issues impacting on older people and other opportunities to influence national and international policy.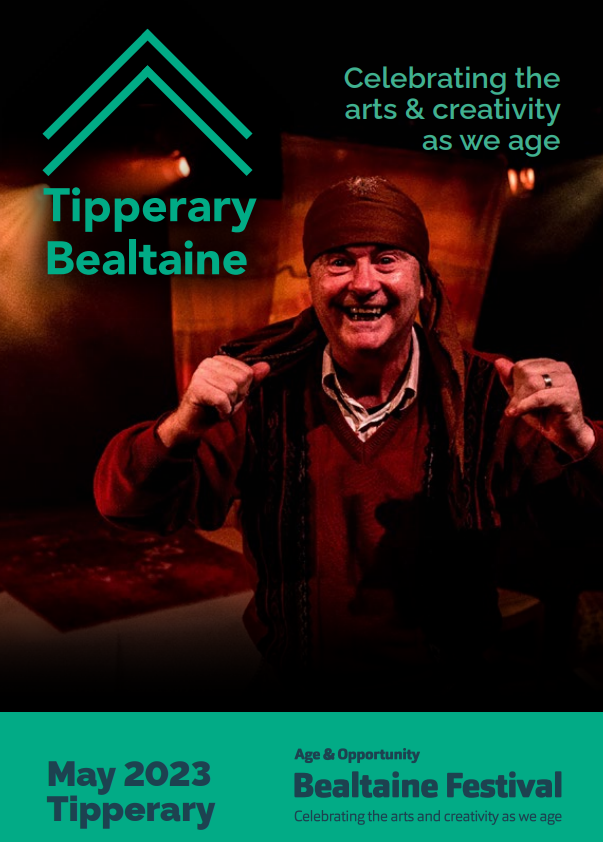 Every year for the month of May we run events in libraries to celebrate Bealtaine. Go to page 15 of the brochure below for an itinerary of events taking place in libraries throughout the county over the course of May and check our Facebook page regularly for updates.
---
For a full listing of all Bealtaine 2023 events organised by the Tipperary Arts Office click on the button below to view a brochure which provides a complete schedule.
---
---
For other events taking place nationwide and for more information visit the Bealtaine 2023 website by clicking HERE.