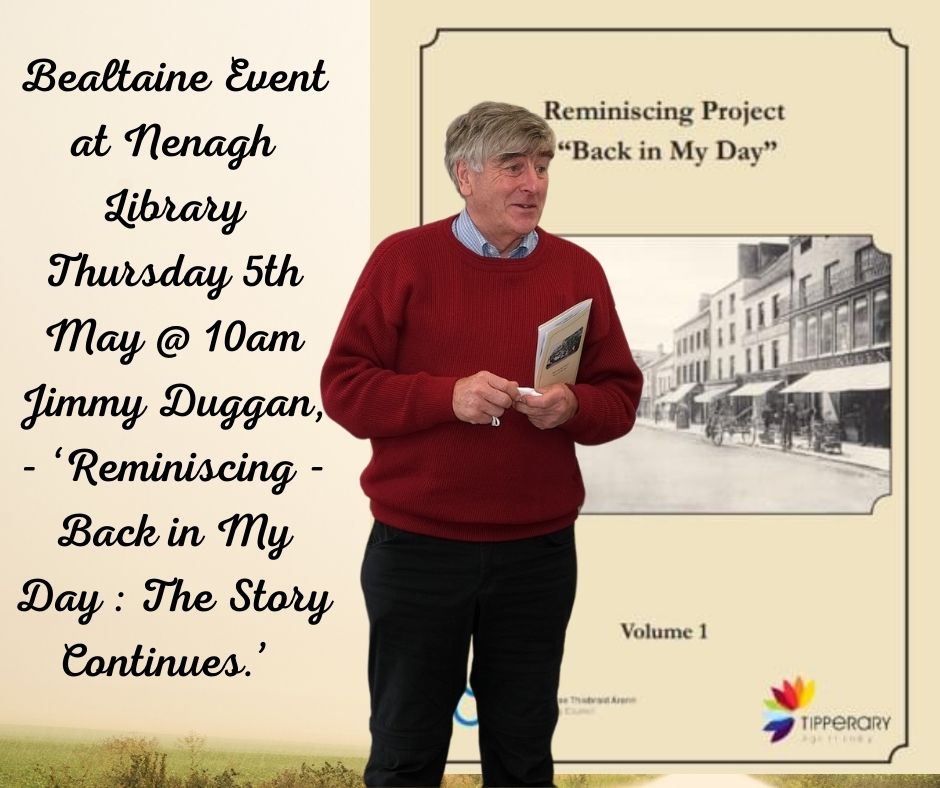 Nenagh Library has a full programme of events for this year's Bealtaine Festival with something for everyone during the month. Tomorrow morning we are delighted to welcome Jimmy Duggan, author of 'Reminiscing – Back in My Day' and we invite everyone with a story to tell to visit the library between 10am and 1pm to meet him. We hope that the morning will spent chatting and listening to older members of the community as they reminisce about growing up in an Ireland vastly different to ours.
Last year Jimmy, having collected and collated these kinds of stories, and with the support of Tipperary Age Friendly, produced the collection 'Reminiscing – Back in My Day.' It was very well received but there were so many more stories to be told and intriguing snippets of information still to be gathered that it was inevitable there would be a follow up collection. And so here we are, looking forward to volume two – 'Reminiscing – Back in My Day : The Story Continues.'
It was a natural progression to involve the libraries around the county; this series of interviews will be very informal with Jimmy chatting to anyone who drops by. His prompt cards with suggested topics and questions should jog memories and allow those with a story to tell to remember details, names, places that might otherwise be forgotten. Nenagh library is delighted to be involved and to support Jimmy and Tipperary Age Friendly in this endeavour.