Is there a Bear in your house?
There are hundreds of Bedtime Storytime Bears and their bags of Storybooks in houses all over Tipperary.
Tipperary Library Service in partnership with the Tipperary County Childcare Committee and funded by Healthy Ireland are providing hundreds of Storyime Bags, full with books to families all across the county. Each Bag includes five books and the Bedtime Storytime Bear , who minds the books during the day and comes out at bedtime when the whole family is enjoying their books before bed. Bundles of the bags have been delivered to the 15 pre schools and crèches involved and the children exchange their bags on a weekly basis. Therefore, every week families can enjoy a fresh bundle of storybooks.
"Stories and Storybooks are a very important development tool for small children and can be a great way for families to relax and have fun together at the end of a busy day, which is very important for a child's well being. It is well documented that where adults read to young children language and literacy development is supported. The feedback so far from parents, children and pre-school staff is really good. Parents are replacing tablet and screen time with the Bedtime Storytime Bags and are using it to help create a better and more relaxed bedtime routine. The benefit of having a variety of books at home is vital and that is the unique appeal of this Reading Programme." Says Librarian, Emer O'Brien
The childcare centres  currently participating are :
Little Learners, Roscrea
Little Explorers, Clonmel
ABC Pre-school Dundrum
Step Ahead Creche, Newport
Baile Beag Montessori, Littleton
Gortnahoe Community Playschool
Happy Days, Ballyporeen
Fethard Community Playgroup
Spraoi, Dundrum Road, Tipperary
Little Rascals, Carrick-on-Suir
Upperchurch Childcare
Daisychain, Tipperary Town
Nikki's Kids, Burgess NS, Nenagh
Barnardos Pre-school, Thurles
Jella's Tots, Nenagh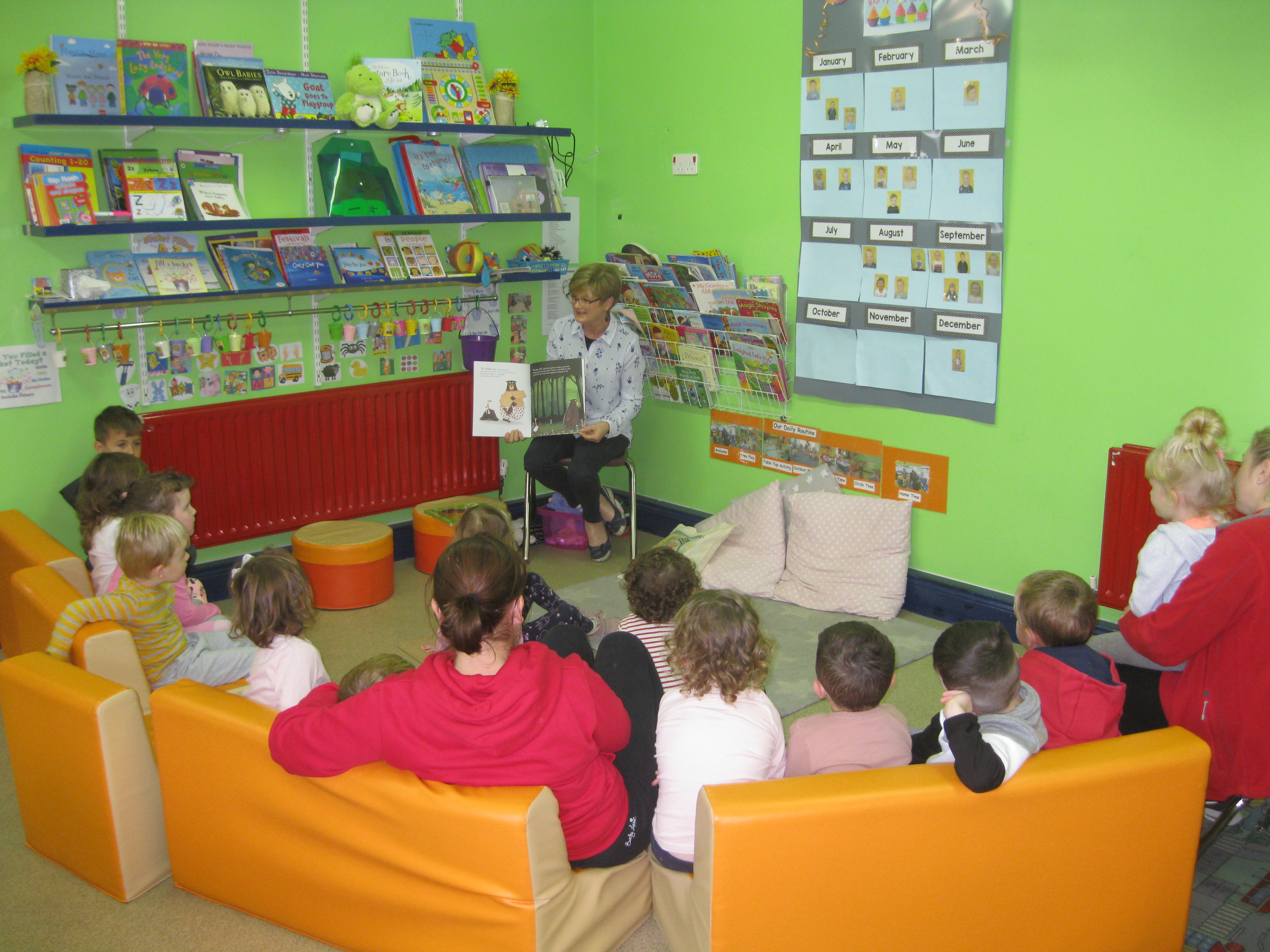 Little Rascals Carrick On Suir
"I have been working in the area of  children's library services and literacy support services for over 15 years and what is becoming very apparent  is that the habit of bedtime stories is in decline.  This is a real shame, I have crossed paths with teachers, principals, speech and language therapists, childcare providers, literacy specialists, child development specialists and occupational therapists in my professional life and the message is always simple and clear, shared reading with your young child from when they are a baby helps language development, speech development and gives them an easier start at school. It is also a very special time to cuddle and connect with your child and it is great fun too. Feedback so far is very positive, parents and kids are loving the bags." Says Emer O'Brien, Senior Executive Librarian
Apart from the bedtime storytimes bags, families are encouraged to visit their local library to support their reading habits at home. All families can borrow up to 12 books per person for Free from their local library and we there is lots of advise to help parents get the most out of storytime and information about storytime events in the libraries too.
HAPPY READING!