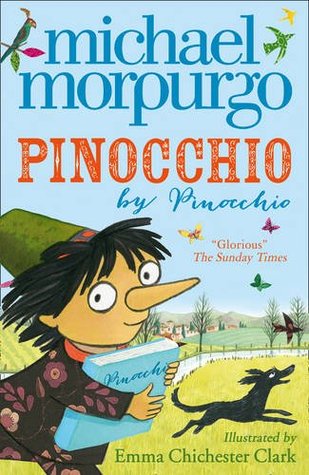 On Thursday, 7th of April, our 10-12 Book club met for our first meeting to discuss Michael Morpurgo's Pinocchio. Our very own, highly experienced readers (therefore, the best critics), Kimika and Cora, had lots to say about the book, with us deciding to give it 3 stars overall.
Most of us know the classic story of Pinocchio but Morpurgo's adaption is told from Pinocchio's own point of view….
"Now – there's no point in pretending here – I was, and still am deep down, a puppet. Everyone knows Pinocchio is a puppet. I reckon I must be just about the most famous puppet the world has ever known. But the truth is I'm not just a puppet, I'm more than just bits of wood and string. I'm me. So I thought it was about time that I, Pinocchio, told you my story…"
While both Kimika and Cora agreed the illustrations in the book were stunning and compared several of their favourites throughout the meeting, they felt the story was repetitive sometimes with Pinocchio constantly running away but never really getting punished for the trouble he caused. They felt Pinocchio made too many poor decisions (ie. selling his newly bought school book to buy tickets for a puppet show but then running off with said puppets), silly mistakes and was forgiven too much by his parents and other characters in the story. They also felt he was often too gullible and trusted characters too easily such as the cat and fox, who pretended to be blind and lame to trick Pinocchio. They also felt that more dialogue in the book may have broken up the story so it didn't feel like Pinocchio was making one mistake after another.
Kimika and Cora hadn't read the original tale or seen the Disney movie prior to our meeting so this was their first introduction to Pinocchio. They enjoyed characters such as The Good Fairy and Pinocchio's parents who brought kinder elements to the story, and if given the opportunity would have liked to meet these characters. As with the original telling of the story, parts of the story are dark with Cora thinking that some should have been left out, such as Pinocchio losing his legs in a fire.
Unlike the original tale, this version had a very different ending which we won't spoil but you get the feeling that Pinocchio does eventually learn his lesson. Let's hope he doesn't forget it though.
This month we're reading Everdark by Abi Elphinstone. Our next meeting will take place on May 5th… contact us at 052-6166131 if interest in joining our book club.