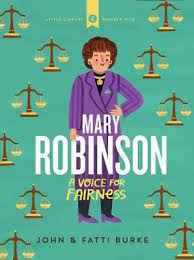 Hi Book lovers it's Kim, Bridget, Susan, Carol, Elaine, Nicola, Laoise, Martin and Kevin from the "BookTastic Book Club" and this month we are reviewing "Mary Robinson – A Voice for Fairness" which is written by John and Fatti Burke.
This is a very informative easy to read book that encompasses the amazing achievements and the life work of Mary Robinson who was the first female President of Ireland.
The book informs us of Mary's early life and education and we learned some fascinating facts about her- for example did you know that at the age of 25 Mary Robinson became the youngest professor of Law in Ireland!
This book taught us many things about Mary Robinson that we were not aware of such as how she has used her skills to help others particularly the vulnerable and poor and also her fight to ensure equal rights for Women all over the world.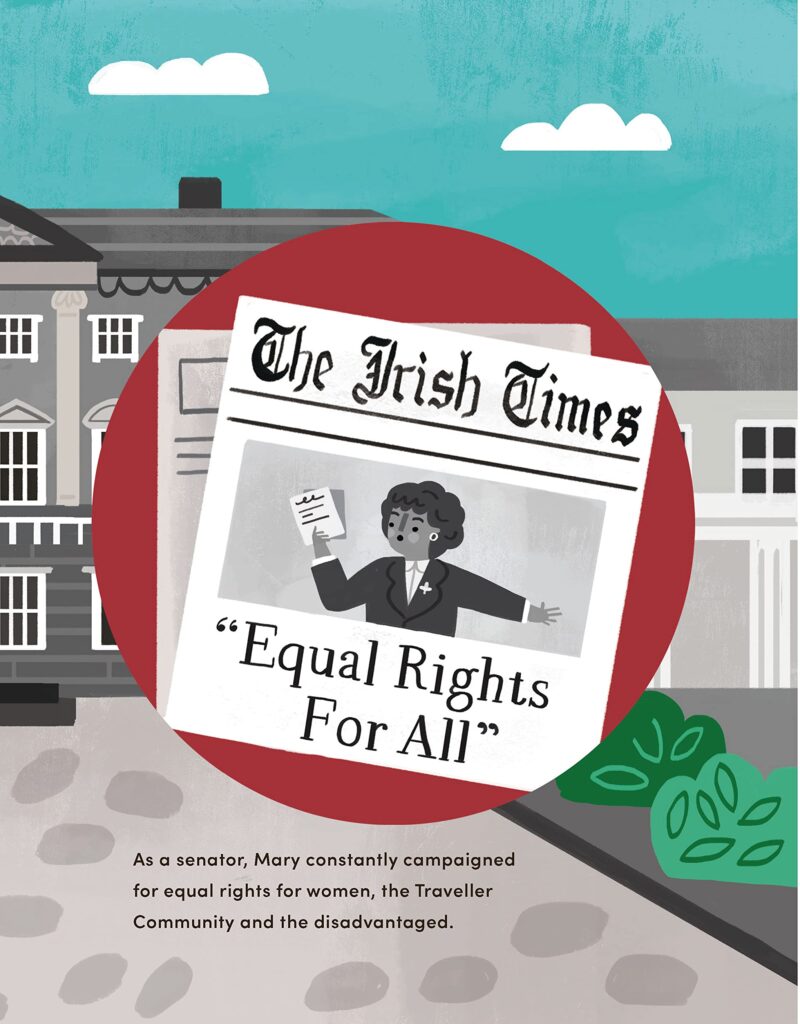 We learned about Mary's work as a climate change activist and all the awards she has received from people such as the former President of the United States Barak Obama
After reading this book we had a discussion on our thoughts about Mary Robinson and the following is a small sample of our book club members comments:
Mary Robinson is a very good person, she is a super person , she seems really nice, she is a good listener, she is very clever and kind and caring , She is amazing, impressive and an inspiration to us all. 
We really enjoyed this book and we hope you enjoy it to.
From the "BookTastic Club".