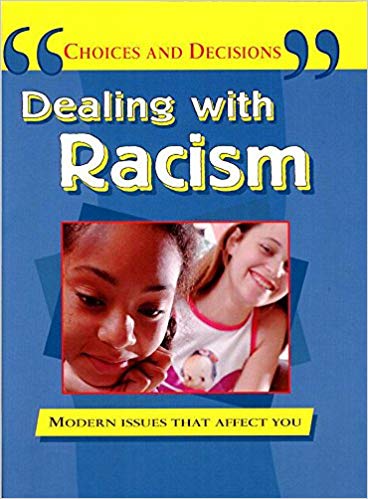 Hi Everyone it's time for another book review from the BookTastic Book Club. This month we choose to read a book called
"CHOICES AND DECISIONS, DEALING WITH RACISM".
The book starts with an introduction to Racism explaining in clear terms what Racism means. We read about the many different reasons why people can be Racist and how it can affect people. The book teaches us how to recognise if it is happening around us and what to do to stop it.
HERE ARE SOME OF OUR THOUGHTS ON RACISM AND BULLYING AFTER READING THIS BOOK
Nicola said that Racism is very bad and that all people should be treated with respect and dignity.
Martin said that Racism is terrible and it is wrong treat people differently just because of the colour of their skin
Elaine said it can be very serious if a person is racist or a bully as the guards could become involved.
Susan said she would tell someone she trusts if she saw someone being racist against a person or bullying them.
Kim said Racism against people with disabilities is terrible. She wishes that people would understand that staring or making rude comments if an autistic person is having a melt- down in public is very upsetting and hurtful.
Kevin said that Racism would cause a person to be very hurt and upset.
Anthony said that if a person experienced racism it would get them down and they'd feel lonely, hurt and depressed. He said you should never judge someone especially if they look different or talk in a different way.
Denise said that if a person was experiencing racism or bullying this would be very upsetting for them and they would be very sad.
This book opened up lots of discussion about racism and bullying within our bookclub. We would highly recommend this book as we thought it was a brilliant way for people to find out about Racism and how it affects people and what to do if you see it happening.