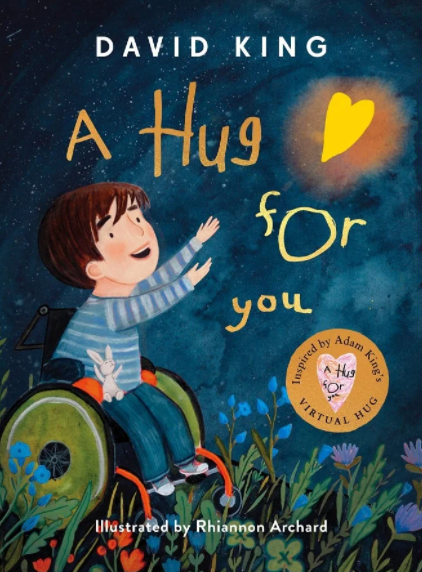 Hi Book lovers it's the "BookTastic Book Club" here after a very long break!! It's good to be back reading books of our choice. This month we reviewed Adam King's book "A Hug For You" written by his father David King. Laoise choose the book this month because she saw Adam's appearance on the Late,Late Toy Show.
This book touched us all because we have all experienced the impact of Covid on our lives in many different ways. One of the hardest things was not being able to hug anyone and the distance that we had to keep from one another. Adam's "Virtual Hug" gave us all a way to reconnect with people we care for and love.
Here are our reviews of Adam King's "A Hug For You":
Laoise said it was very inspirational and unbelievable that a young person could have such an impact on the world.
Kim thought that Adam's book was just beautiful and she wants to send him a "Virtual Hug" after reading it.
Nicola felt that it was a great achievement for Adam to get a letter from the President of America Joe Biden and delivered to his door by An Taoiseach Micheál Martin.
Elaine said it was a lovely book because he made his Mammy and Daddy and his siblings very proud and happy.
Martin said it was brilliant because Adam raised so much money for good causes.
Susan said that Adam is so brave, kind and above all very cute.
Carol thought the book was wonderful and made her feel very emotional.
Kevin thought it was fantastic that Adam's "Virtual Hug" travelled all around the world- even into space.
Would we recommend this Book -That is a big YES WE WOULD.
Thank you Adam for such a wonderful book.