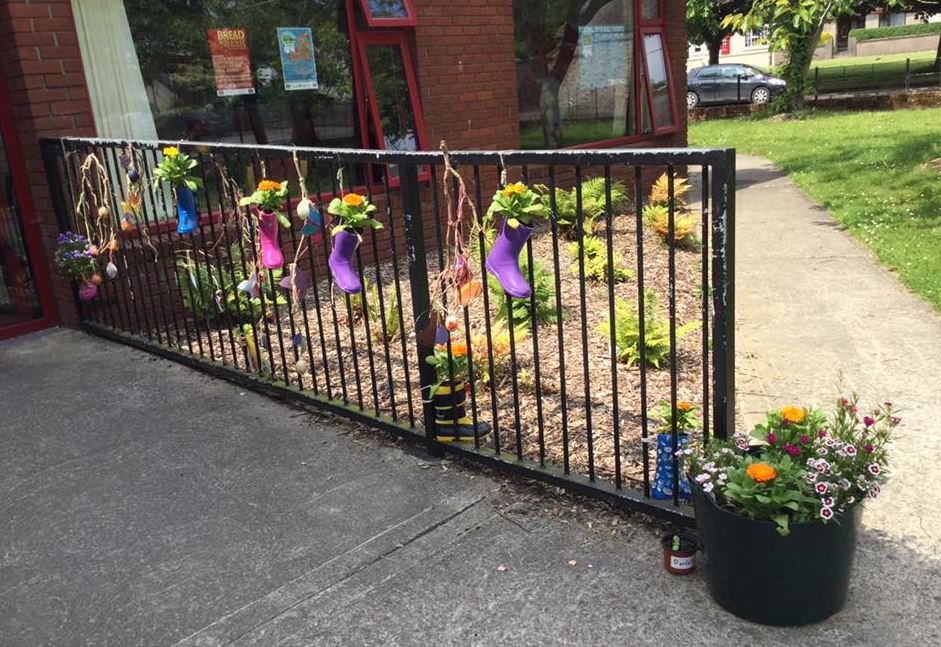 Carrick on Suir Library's pollinator project is off to a flying start! Many of our bee friendly plants have started to grow and even flower, our wild garden grass is attracting a lot of business to our bug hotel and we have a couple more bees buzzing about the place! Our competition to name our bug hotel ends this month so make sure to get your entries in!
The Pollinator Project is an important global project. It's aim is to help and protect pollinators, as most flowering plants can't reproduce without them. One third of our food plants such as tomatoes, almonds and even apples really do depend on bees to pollinate them.
The project aims to learn more about bees and finding ways to improve their habitat. Not only do rural farmers depend on the services of bees, but so do urban dwellers as they pollinate most parks and community gardens by moving the pollen from flower to flower so the plants can reproduce. As bees are so small even the smallest urban environment can help to support them!