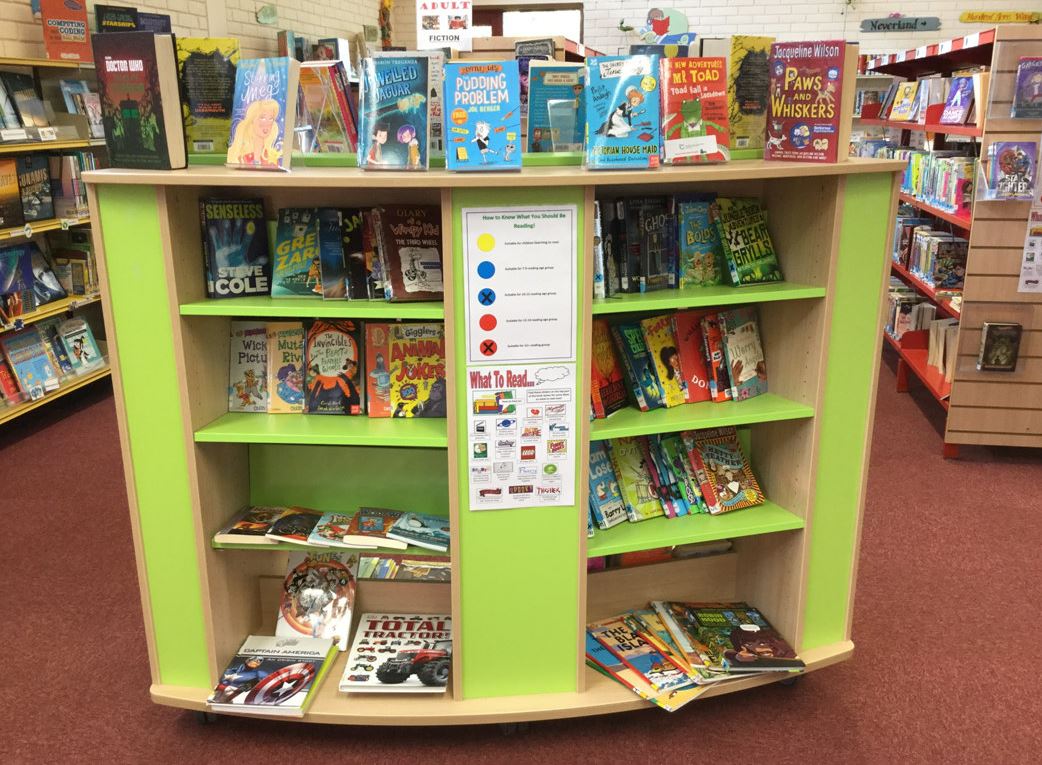 Carrick library have a new and improved children's section, just in time for our Summer Stars campaign for 2018!
The 'blues' are now in two categories, plain blue for the 7-9 reading age group and blue with an 'X' for the 10-12 reading age group making it easier for parents and children to find things suitable to their ability.
These books are now also broken into different categories with stickers on the top part of the books showing whether they are 'funny', 'mysteries', 'drama', 'sports' etc.