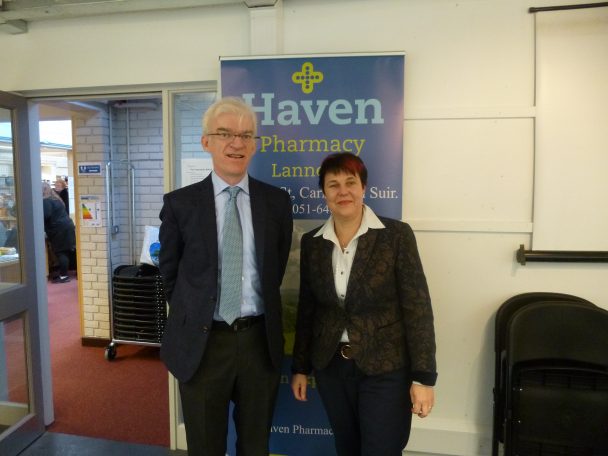 Dementia Talk in the Library: Friday the 23rd March 2018 at 11am.
Many families have been touched by Dementia and for every one person diagnosed with dementia three other close family members are directly affected. There are an estimated 51,000 people living with dementia in Ireland and this number is projected to rise to 152,000 by 2046.
Dr Sabine Eggers will look at how the brain works, the different types of dementia, symptoms,  causes, and current treatments.
Catherine Bartels will talk about the memory technology library, bring along some memory aids and will also talk about the facilities provided by South Tipperary Alzheimer's Society at Le Cairde Day Care Centre in Clonmel.
Solicitor Michael Quirke will talk about the legal aspects regarding Power of Attorney and will answer questions on legal matters.
The talk is free of charge but it is essential to book ahead as places are limited.
To book your place you can call into the library,
telephone 051 640591 or email us on carricklibrary@tipperarycoco.ie
Date of Event: Friday the 23rd March at 11am