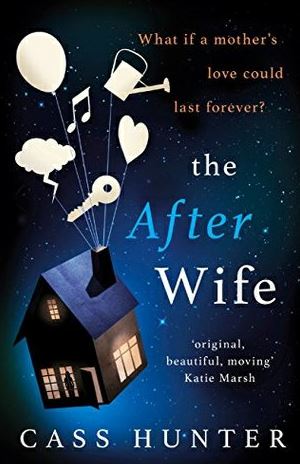 For the month of August, in the lead up to the return of our bookclubs in September, we are going to suggested a couple of books a week that you might not normally pick up while browsing our shelves.
The third book we want to suggest is:
The After Wife by Cass Hunter
The book is a surprising and emotional story starring an unforgettable heroine, for fans of Together, The Lovely Bones and The Time Traveller's Wife
When Rachel and Aidan fell in love, they thought it was forever.
She was a brilliant, high-flying scientist. He was her loving and supportive husband.
Now she's gone, and Aidan must carry on and raise their daughter alone.
But Rachel has left behind her life's work, a gift of love to see them through the dark days after her death.
A gift called iRachel.
If you want some more books similar to this one try, 'The Lovely Bones'; 'The Time Traveller's Wife' and 'The Keeper of Lost Things'
If you want to read similar books, check out goodreads.com for more excellent suggestions!