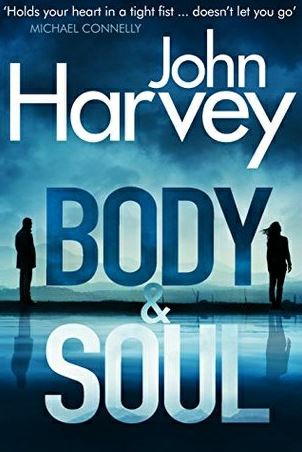 For the month of August, in the lead up to the return of our bookclubs in September, we are going to suggested a couple of books a week that you might not normally pick up while browsing our shelves.
The fifth book we want to suggest is:
Body and Soul by John Harvey
When his estranged daughter Katherine appears on his doorstep, ex-Detective Frank Elder knows that something is wrong.
Katherine has long been troubled, and Elder has always felt powerless to help her.
But now Katherine has begun to self-destruct.
The breakdown of her affair with a controversial artist has sent her into a tailspin which culminates in murder.
And as Elder struggles to protect his daughter and prove her innocence, the terrors of the past threaten them both once more …
If you want to read similar books, check out goodreads.com for more excellent suggestions!