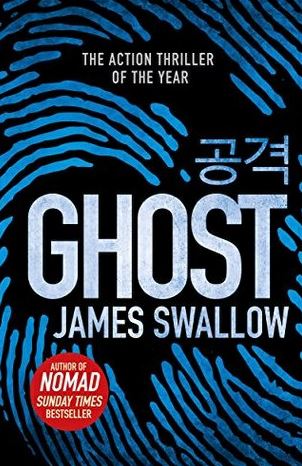 For the month of August, in the lead up to the return of our bookclubs in September, we are going to suggested a couple of books a week that you might not normally pick up while browsing our shelves.
The eighth book we want to suggest is:
Ghost by James Swallow
This book is about a terrible threat from the depths of the dark net. A devastating betrayal at the heart of a covert strike force. A deadly pursuit across a digital battlefield. A ruthless terrorist fuelled by revenge. As devastating attacks unfold across the globe, Marc Dane must call on all his skills and ingenuity to track down the mysterious figure behind it all – a faceless criminal known only as "Madrigal". Before they plunge the world into war . . .
This is the third book of the series, check out 'Nomad' and 'Exile' to catch up with the characters.
If you want to read similar books, check out goodreads.com for more excellent suggestions!