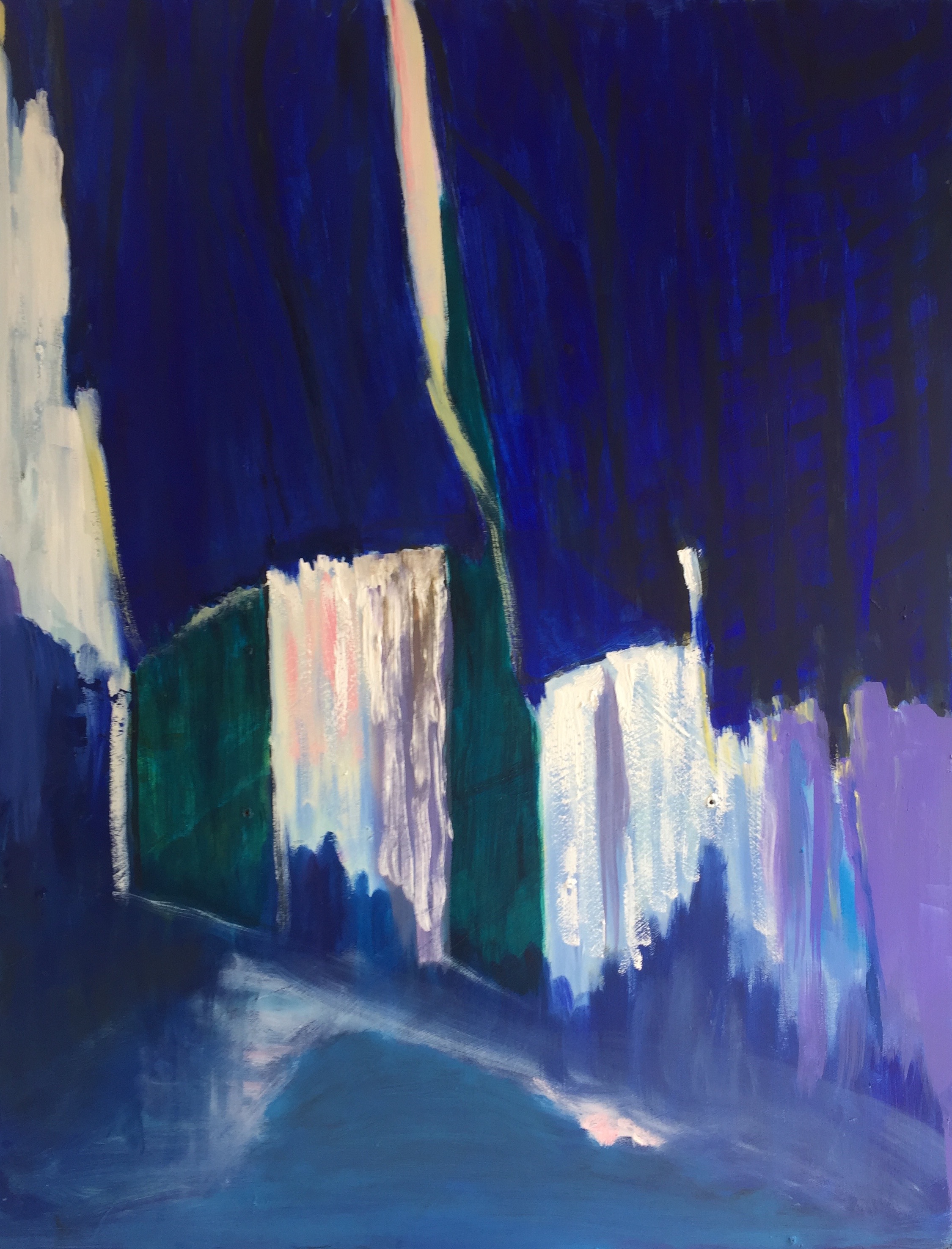 Cashel Library are delighted to host Mary Finn's "Three Sheets in the Wind" exhibition during November.
Mary is a professional artist who started painting with Thurles Art Circle in the Loft in Croke Street many years ago.  She graduated as a mature student in 2014 and now practises on a daily basis. She is currently a volunteer at the National Gallery of Ireland. She is a keen photographer, which supports her contemporary drawing, painting and portraiture. She attends the Slade Summer School at University College London annually.
In 2016, Mary was accepted as a Tyrone Guthrie resident. She goes to The Tyrone Guthrie Centre, Annaghmakerrig, Newbliss, Co. Monaghan, to paint as often as possible.

Mary's exhibition is about an ever evolving exploration of making marks, shapes and using different surfaces and colours with which to work.
"For this show I painted on Linen, Canvas,  paper and found objects like recycled timber. The timber on which I painted "Three sheets in the Wind" was used in an installation for my degree show on Sherkin Island.  The initial drawings were done from life, from photographs and from memory emphasising the importance of light and colour.  I try to work in my studio on a daily basis and some days I don't do anything else.   I am constantly learning .  I  am working towards producing that  'Great piece of Art' with all the frustration and little windows of satisfaction along the way but it's the process that is the real passion for me.
Everday stories are the salt and pepper of my work,  and sometimes the narrative is inspired by the ordinary everday beauty that surrounds us.  I like to think that you the viewer will bring your own experience to the work because we all have a different story.    However, I do love looking at, and learning from the techniques of some of my favourite artists  like  Jack B. Yeats, William Kendridge, Marlene Dumas, Francis Bacon, Edgar Degas,  Frida Kahlo, Alberto Giocometti, and many others."
Pop in to Cashel Library during November to see Mary's wonderful exhibition.