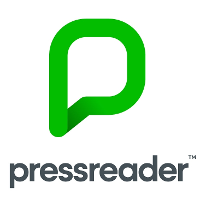 Our patrons who use our PressReader service will have noticed in recent weeks that the Independent News and Media titles and Irish Examiner are unfortunately, due to circumstances beyond our control, no longer remotely accessible. However, access to these titles is now available under the following conditions:
Patrons can avail of "Radiant Access": this means that once a customer logs on to the WiFi in a branch library they will then be entitled to remote access to INM and Irish Examiner titles for 5 days. In order for this access to be renewed patrons will again have to log on to the WiFi of a library branch once more, and every 5 days thereafter in order to maintain remote access.
We apologise for the inconvenience and hope that all of our loyal PressReader patrons will continue to access, where possible, the wide range of newspaper and magazine titles offered by PressReader.
We thank you for your patience and understanding in this matter.