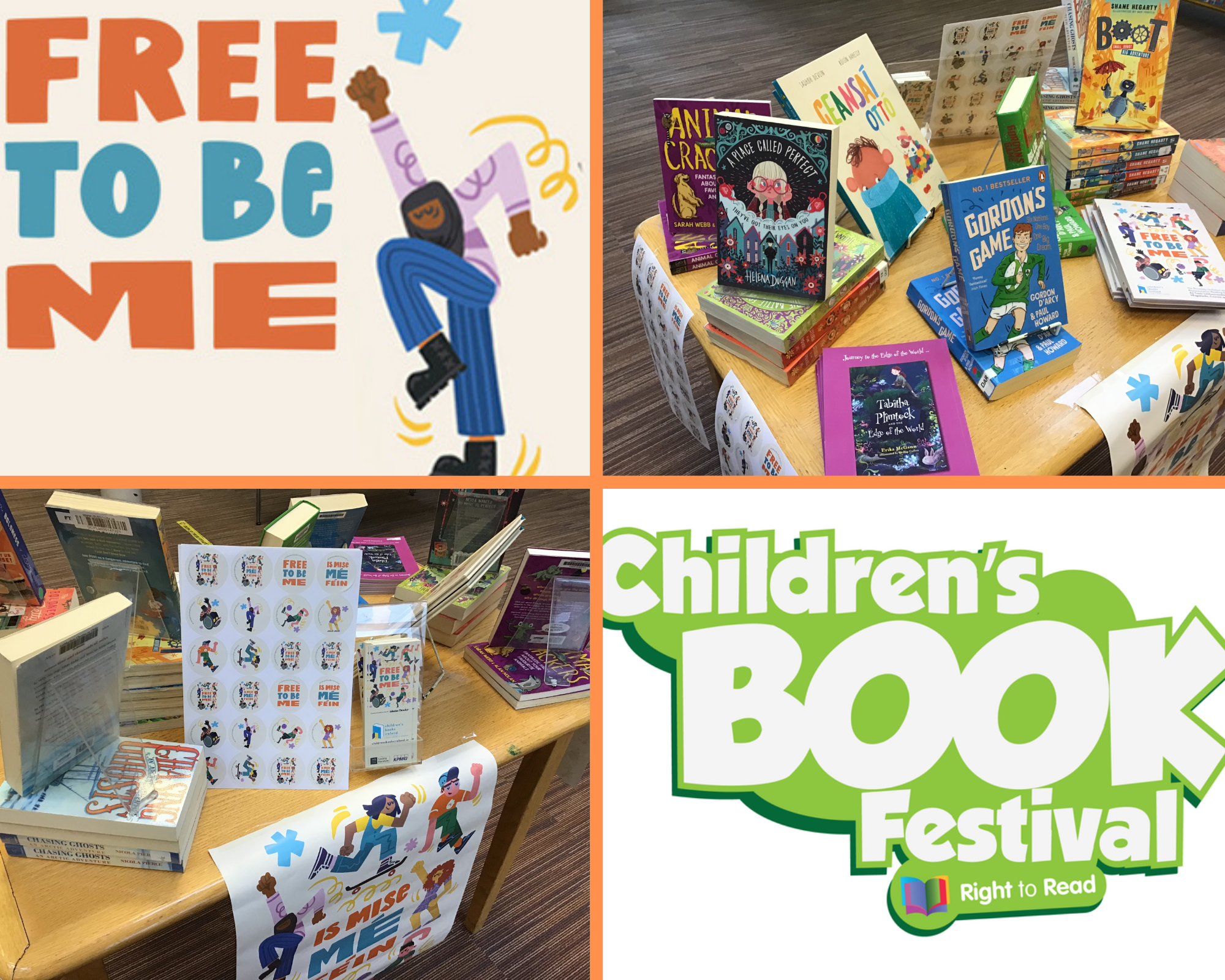 October is Children's Book Festival month and we have some crackin' great books here from our CBF authors. Go 'Animal Crackers' in Nenagh library with 'Boot- Small Robot, Big Adventure; huge thanks to their authors, Shane Hegarty, Sarah Webb, & Alan Nolan who we met this week.
Coming up, we will be 'zooming' with Helena Duggan and Nicola Pierce and we can't wait! In the meantime, welcome to 'A Town called Perfect', the first book in Helena's 'Perfect' trilogy….. they've got their eyes on you. Have you read Nicola's latest book 'Chasing Ghosts' – two stories, one book, how are they linked?
Later on in the month Anna Devlin talks about 'The Boldness of Betty' agus léifidh Sadhbh Devlin óna leabhar 'Geansaí Ottó.' 'Tá stíl ag Ottó agus is breá leis éadaí deasa ach ní thuigeann Mamó rud ar bith faoi chúrsaí faisin. Nuair a thagann geansaí gránna eile sa phost uaithi tá rogha ag Ottó – caithfidh sé rud éigin a dhéanamh.'
And for the big finale to this year's Children's Book Festival in Nenagh library, we welcome Gordon D'Arcy, Paul Howard and Alan Nolan who will chat about the 'Gordon's Game' series, inspired in part by Gordon D'Arcy's early rugby playing years. ''Gordon's Game' is the tale of 11-year-old Gordon, whose life is changed forever when he discovers an amazing game he has never seen before… rugby!'
We have all the books, just waiting for you……
Please note this year's Children's Book Festival is ONLINE and will run exclusively through the primary schools in the locality.