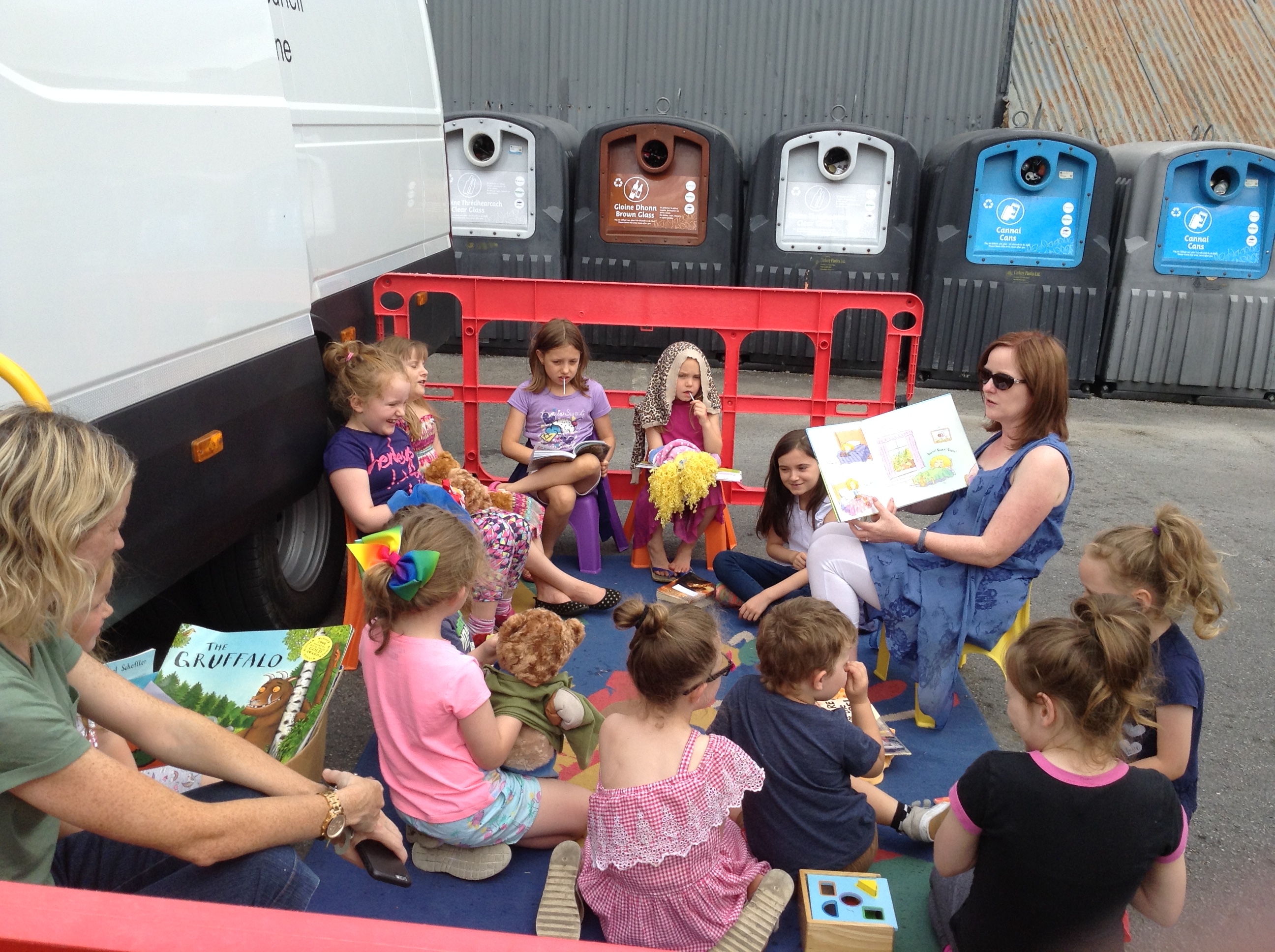 Just shy of 2,000 books were borrowed and there was 760 visits by children in Mullinahone, Clogheen, Newport, Clonmel (Elm Park) and Carrick on Suir (Comeragh Drive) over 6 weeks of the summer.
This year The Children's Summer Book Bus also ran events such as Dogs Trust visits and Storytime and due to the great weather, all the events went ahead and were a great extra treat for the children.
"Our survey of customers at the end of the summer was very encouraging with all feedback saying that the children loved visiting the Book Bus and that it really helps them to keep up their reading during the summer.  The purpose of the Children's Summer Book Bus is to bring books and reading to communities that don't have a library near them or don't have a habit of using their local public. We at Tipperary Library Service are delighted to spread the joy of reading and books across our great county, enhancing the wonderful network of 12 public libraries already available to families. We would love to see all our Children's Book Bus Children at our libraries during the year as well. " Emer O'Brien, Senior Executive Librarian.
The Children's Summer Book Bus brought the National Summer Stars reading challenge to each location for a half day and a full day for Newport each week for six weeks. " The support of South Tipperary Development Company and North Tipperary Leader Partnership must be acknowledged in committing The Social Inclusion and Community Activation Programme (SICAP) 2018-2022 funding  for the service to run in Clonmel and Carrick on Suir and Newport respectively. The Library Headquarter's staff and their branch colleagues put in a huge effort in the run up to the summer to prepare the service and to promote it to all schools in the surrounding areas. I would also like to thank the Principals and teachers for helping us promote the service and the Summer Stars programme through their schools." Emer O'Brien, Senior Executive Librarian.