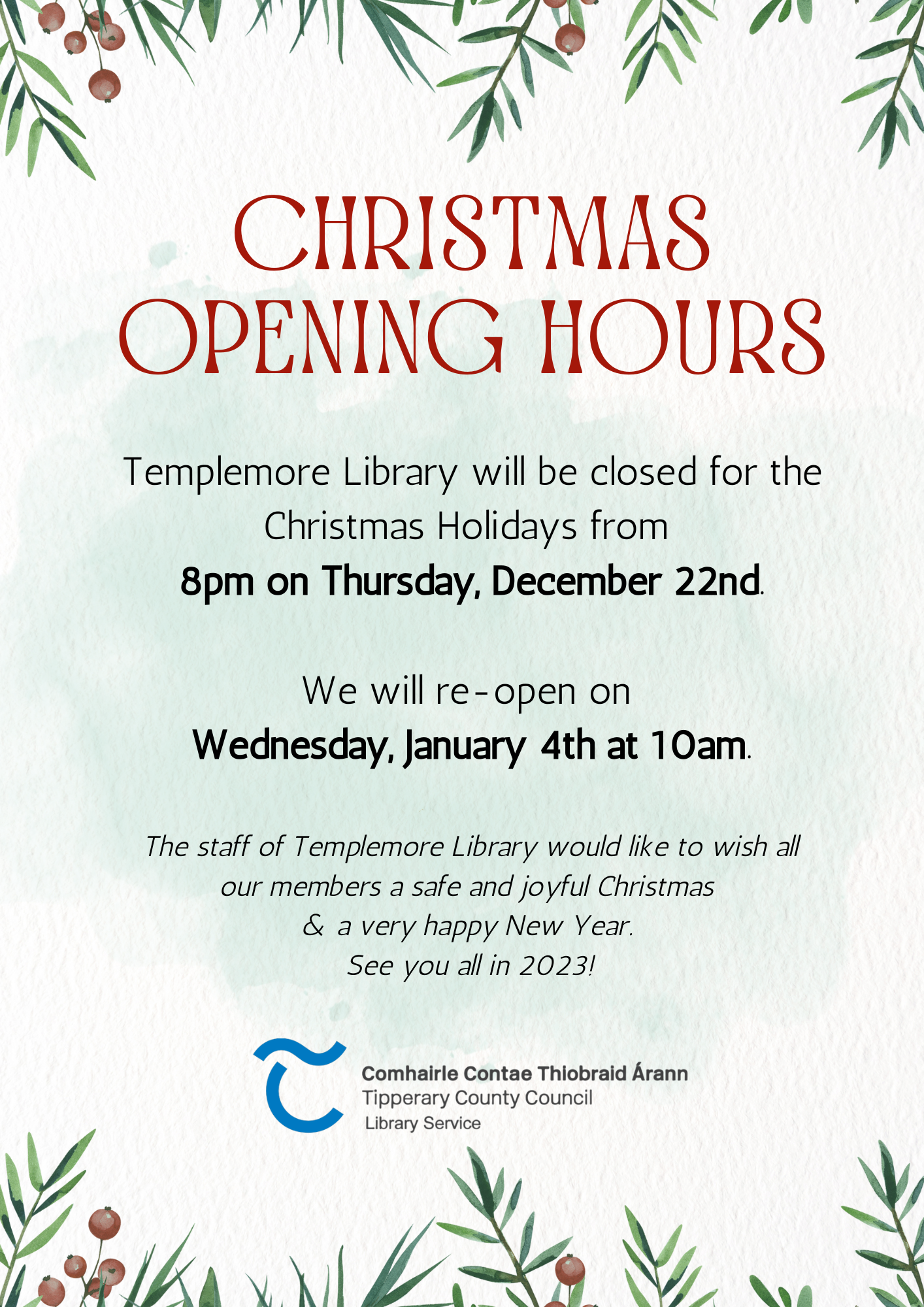 Templemore Library will be closed for the Christmas Holidays from 8pm on Thursday, December 22nd.
We will re-open on Wednesday, January 4th at 10am.
The staff of Templemore Library would like to wish all our members a safe and joyful Christmas & a very happy New Year. See you all in 2023!