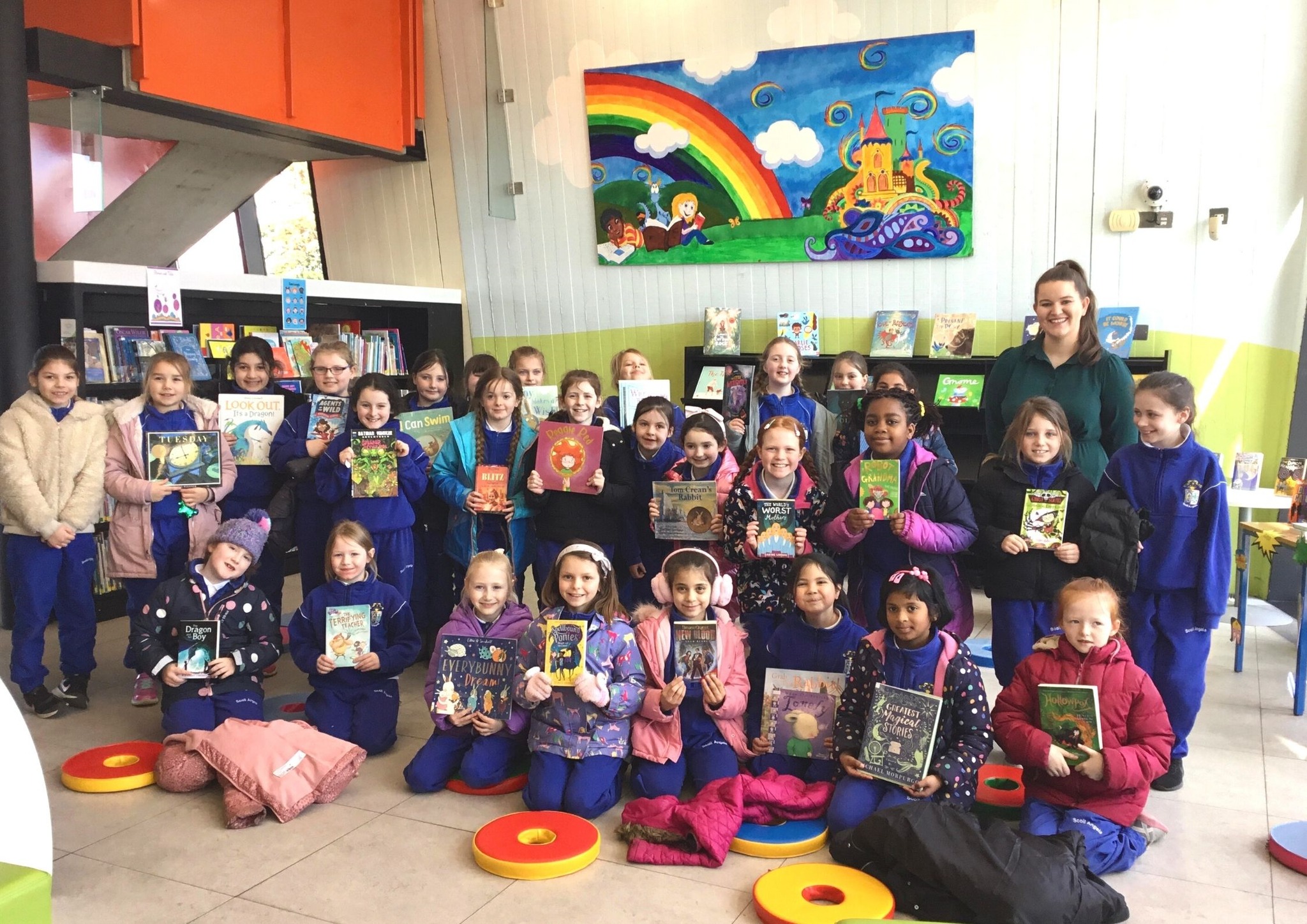 We had great fun in Thurles Library this week with two class visits from Scoil Angela. On Thursday morning we celebrate World Book Day 2022 with all the girls and boys in Junior Infants. Rachel couldn't miss the opportunity to dress up as the 'Greedy Pig' in Katie Cotton's Bricks: The House a Greedy Pig Built 🙂 We enjoyed some super fun, goofy stories!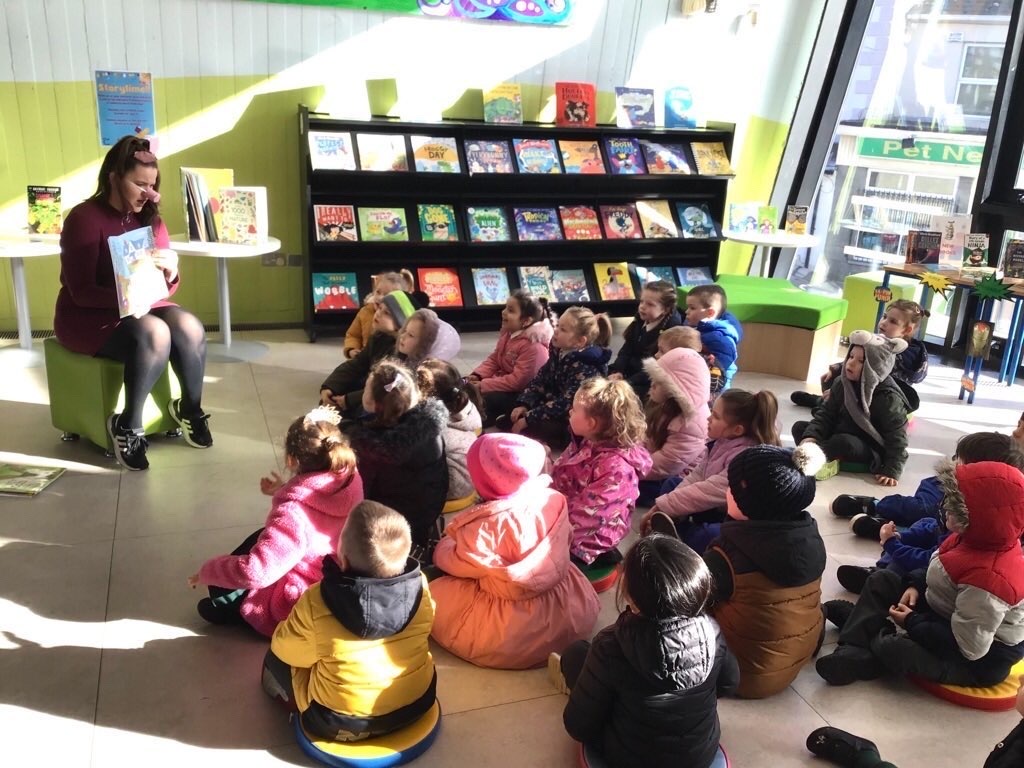 The following day we had second class students in for a visit. The girls enjoyed some great stories and even learnt a little secret from Roald Dahl, "Never grow up, always down". After some books, everyone had a chance to pick out some books to borrow with a few of the class becoming library members for the first time.
We hope everyone enjoyed their visit and we can't wait to welcome you all back very soon.