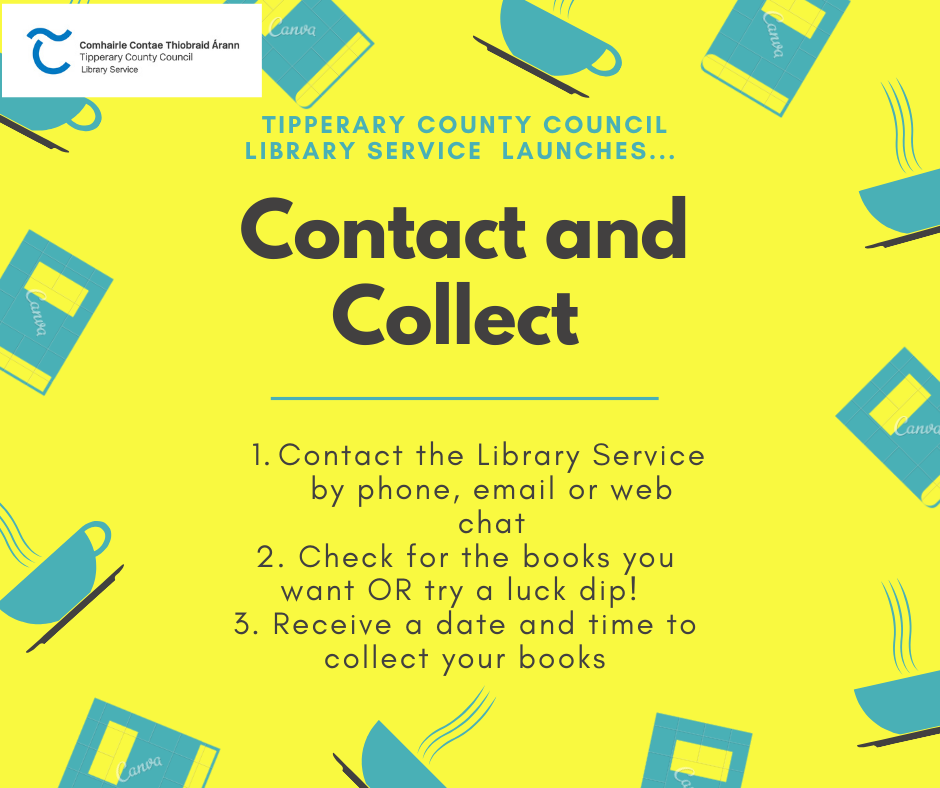 From Monday 8th June, public libraries will begin to offer more services to the public in a step-by-step manner in line with public health guidance.
Library users can expect a safe lending service via a 'Contact and Collect' lending model.
Users can return items on loan. Returned items will be placed into quarantine for 72 hours before being available for lending.
This means that at first, library spaces will be restricted to library staff only and will not be accessible to the public.
As the government roadmap progresses, the library sector will plan a gradual re-opening aligned to health and safety directives. Over time, and with caution and care, we will begin to re-open our buildings to the public.
In all situations, the health and safety of library users and staff will be paramount. Social distancing will be observed where library users interact with services, and all health and safety protocols will be observed.