Having trouble deciding on a new book to read? These are some of the books our library staff across the county are currently reading or recently finished in recent weeks. All these title can be borrowed or requested from our libraries.
Braywatch – Ross O'Carroll-Kelly
Áine from Roscrea Library recently read 'Braywatch' by Ross O'Carroll Kelly (as told to Paul Howard).
The latest title in the Ross O'Carroll Kelly series is as entertaining a read as we have come to expect from Paul Howard/Ross O'Carroll Kelly. No organisation or person is safe from the irreverent views of Ross and his take on life. A great read!
Playing Nice – JP Delaney
Áine also enjoyed 'Playing Nice' by JP Delaney.
A story about two babies mixed up at birth. Everything is going fine for Pete and Maddie with little Theo until they are told that Theo is not their biological child. This story centres on the lengths that Theo's biological father is prepared to go to, in order to get what he believes is rightfully his –Theo. A unputdownable read with an unexpected conclusion.
Rage – Bob Woodward
Paul from Clonmel Library recently finished Bob Woodward's book 'Rage'.
Rage is the second book, by the much respected political writer Bob Woodward, on the Trump presidency. Woodward constructs his portrait of the president from 17 interviews conducted with him over a period on months in 2019 and 2020. The result in an amazingly detailed look into the man himself, his motivation and the events that marked a tumultuous period in the history of the United States. The book begins with the Trump ralling against the Muller investigation into possible collusion with Russian efforts to interfere with the 2016 presidential election and culminates in the president's efforts to react to the emerging global pandemic.
Woodward is unscrupulous in his dissection of the persona of Donald Trump. He paints an image of a shallow, self-centred individual who sole concern is winning re-election at all costs. These qualities are illustrated in the fawning correspondence from North Korean leader Kim Jong-Un which delights the president and his attempts to instigate an investigation into Hunter Biden, son of his political rival, Joe Biden.
The book is impeccably researched and Woodward's attention to detail gives the reader a sense of being in the room when important decisions are being taken.  These past number of years have seen a slew on books on Donald Trump. Rage is one of the better ones given the author's access to Trump and his inner circle and his years of experience covering the presidency of the United States of America.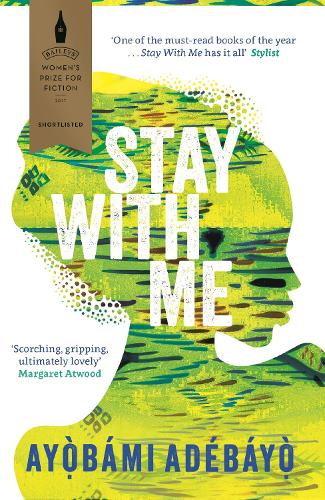 Stay with Me – Ayobami Adebayo
Anne Marie in Clonmel Library is listening to 'Stay with Me' by Ayobami Adebayo on our BorrowBox app.
Set in Nigeria this is the story of a marriage plagued by childlessness in a culture where having a son is expected. Multiple wives are encouraged to ensure the family line is continued which puts this particular marriage under enormous strain. This is an excellent first novel and the ending is astonishing!
 An Elegant Defense – Matt Richtel
Valerie in Tipperary Town Library recently finished 'An Elegant Defense: The Extraordinary New Science of the Immune System: A Tale in Four Lives' by Matt Richtel.
An exploration into the incredible capabilities of the immune system. 'An Elegant Defense' examines the cases of four patients , a terminal cancer patient who rises from the grave, a medical marvel who defies HIV and two women with autoimmunity who discover their own bodies have turned against them. An illuminating read , full of fascinating scientific discoveries into the complexities of the human body.
 The Cow Book – John Connell
Pat from Clonmel Library was reading 'The Cow Book' by John Connell.
Part history of cows in various civilizations, part meditation on finding one's place in the world and in nature. But what really shines for me are the family dynamics (and there are lots of those!) A beautifully-written book about life on an Irish farm (and a firm book club a favourite, in my experience).
 Arguably – Christopher Hitchens
Pat has also recently finished 'Arguably' by Christopher Hitchens.
A doorstopper! A collection of articles covering a wide range of books, authors, political and cultural issues. Sounds dull? Not a bit of it! You will be both infuriated and entertained by his (as ever) memorably expressed views! One bonus for me was the long list of topics and authors that I wanted to follow up on……
 Three Women – Lisa Taddeo
Sarah from Cashel Library recently read 'Three Women' by Lisa Taddeo on the BorrowBox App.
Based on 8 years of research, this book explores the intimate lives of three real American women.Every woman will see something of themselves in Lina, Maggie and Sloane in this compelling work of non- fiction that reads like fiction. Three Women is beautifully written by Taddeo, it is full of empathy but never sentimental. I can't think of another book where female desire has been examined with such depth. I couldn't put it down and it has stayed with me long after I turned the last page.
 You Think It, I'll Say It – Curtis Sittenfeld
Claire in Clonmel Library enjoyed 'You think it, I'll say it' by Curtis Sittenfeld.
A clever, funny and aptly titled collection of short stories.
The Hunting Party – Lucy Foley
Rachel from Clonmel Library recently enjoyed 'The Hunting Party' by Lucy Foley.
I was late jumping on the bandwagon with this title but it was worth the hype that was built up around it. A group of friends go away for a trip to celebrate the New Year together but get snowed in at the lodge where they are staying. We soon find out that one of these friends is a murderer and another won't survive….