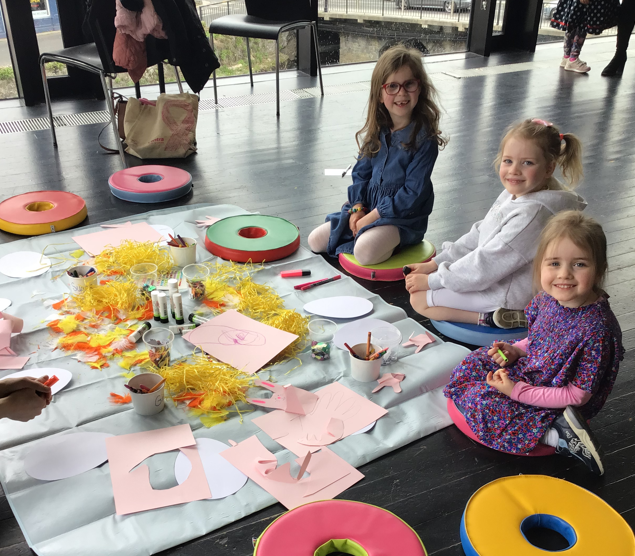 We had some very happy bunnies in to see us in Thurles Library yesterday afternoon for some super fun Easter crafts & storytime!! 🐰🐣
Our little attendees joined Michelle in decorating some beautiful Easter eggs! We had some super sparkly & glittery eggs, some fluffy & covered in feathers eggs, and lovely use of the stickers on a few of the eggs…. they were all so beautiful that we just had to hang them up in the library for everyone to see, so make sure you pop by next week to check them out. They also got to make some little waving bunny rabbits to take home 🐰🐰 After all the crafts, Rachel read a few stories (even a silly one about a DINOSAUR named Pierre).

We hope you all have a lovely Easter weekend and we'll see you back again very soon!