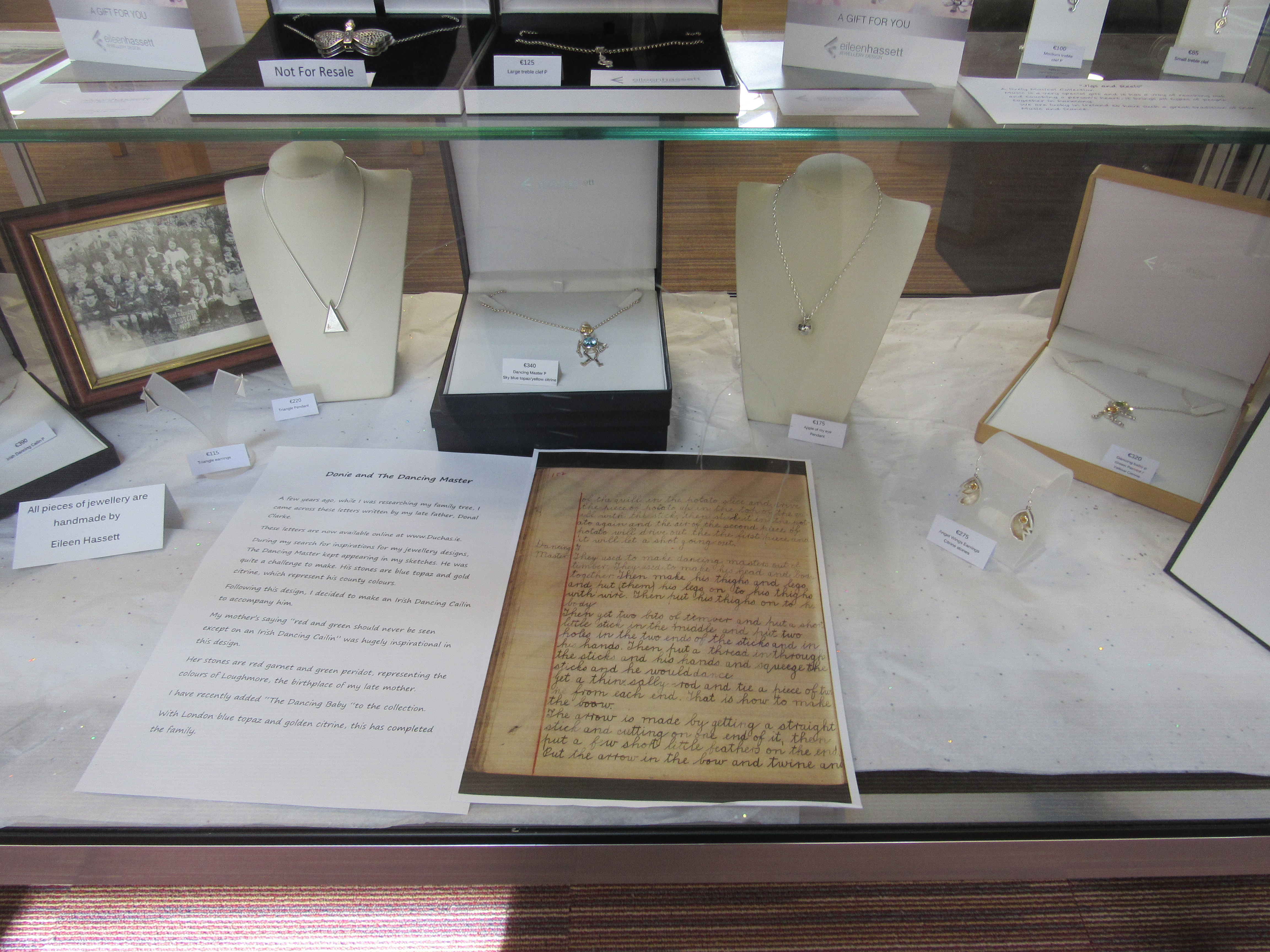 Nenagh library is delighted to have jewellery by Eileen Hassett on display for the month of October. Eileen Hassett, is an Irish Jewellery Designer from Loughmore, Templemore, Co. Tipperary, she comes from a fashion and business background. Eileen has always been involved in creating and making crafts.
Eileen Hassett is an established Jewellery Designer and Maker. Her inspirations for her designs come from Ireland's history of storytelling, poetry and folklore.
Eileen's Dancing Master Collection is inspired by a letter written by her father in 1937 which is included in The National Folklore Commission. Eileen's website is www.eileenhassettjewellery.ie.