Inis Artists at Clonmel Library "A Brush with Nature"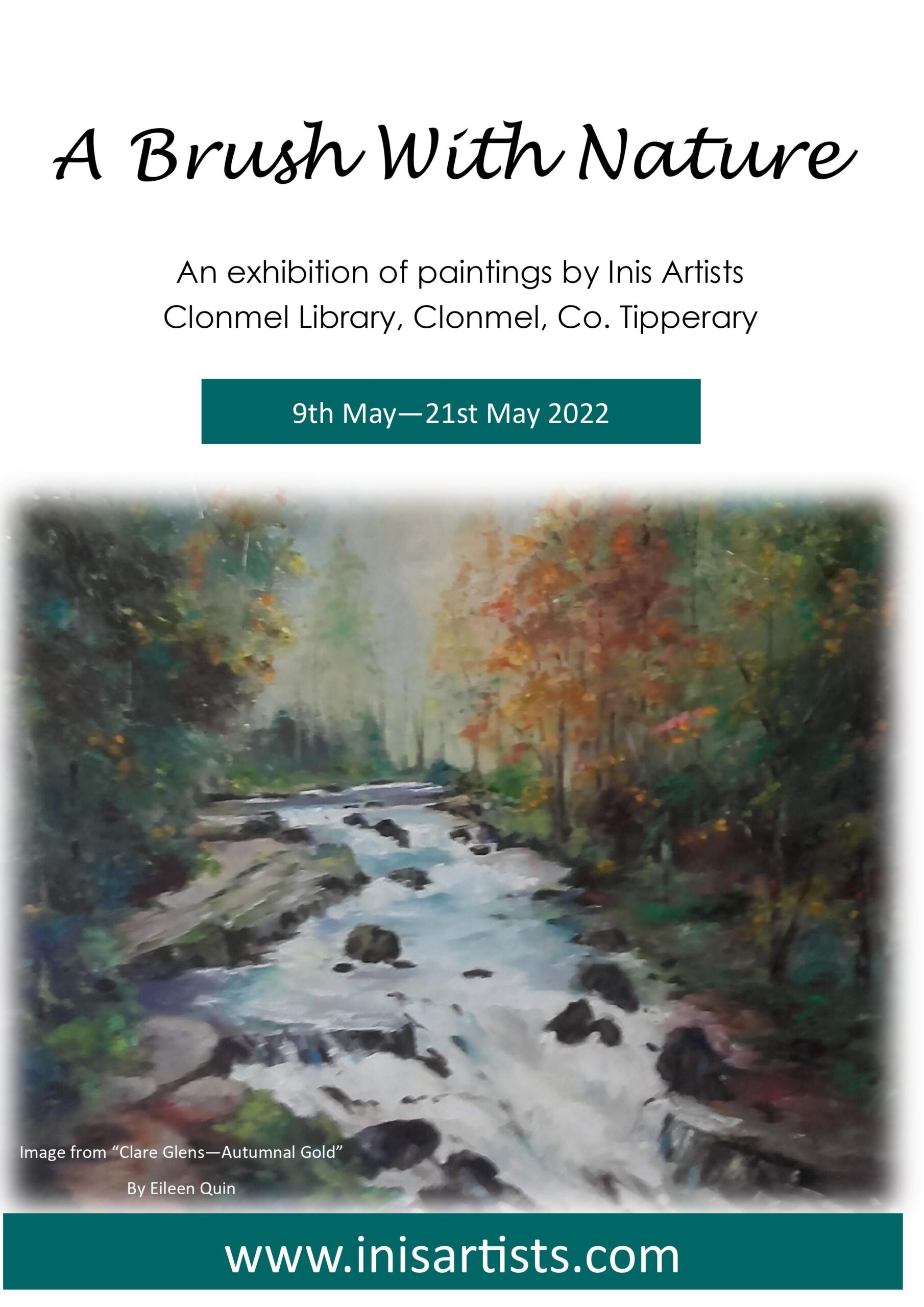 Inis Artists begin their programme of exhibitions for 2022 with a display in the exhibition space, Clonmel Library entitled "A Brush With Nature" runs from 9th – 21st May 2022..
The Clare based group comprises 15 local artists who meet together regularly to organise exhibitions and events to highlight their members' work. After so many events had to be cancelled over the last two years the group hope this exhibition will mark the start of a fuller programme of events this year. There is a good mix of styles and different media within the group, which always makes for interesting and varied displays. "Clare Glens – Autumn Light" by Eileen Quin (picture attached) is one of the many nature based paintings that will be on display at the Clonmel exhibition.
You can find out more about Inis Artists members and their work at their website http:/www.inisartists.com.