Templemore Library: Mark Collins Photography Exhibition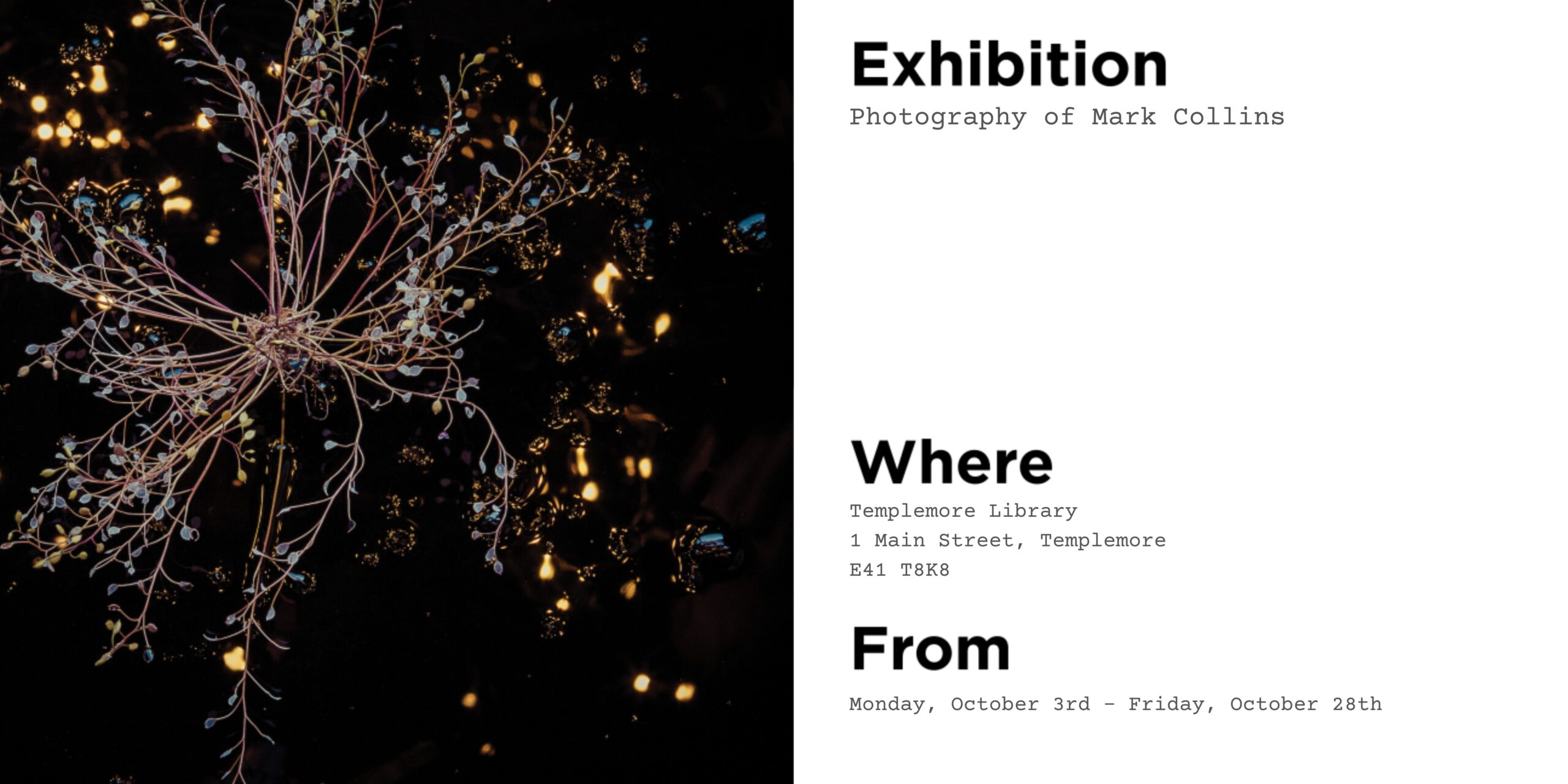 Mark Collins is an award-winning freelance photographer currently based in Holycross, Co. Tipperary.
Having spent 20 years working as a cinematographer in the Australian film industry, August 2019 saw Mark returning home to Ireland. On seeing the familiar with fresh eyes, Mark was inspired to shoot his surroundings, all the while underpinned by his love of cinema. He is driven by a quest to highlight inherent natural beauty, form and texture, particularly in the most ordinary of places.
Predominantly self-taught, lockdown saw Mark return to education whereupon he studied photography at LCFE, School of Creative Media & Visual Arts, in Limerick.
For this exhibition he has concentrated on both Still Life and Landscape photography. All landscape images are taken within the county of Tipperary and celebrate the natural beauty of the location.
Available to view in Templemore Library during the month of October.