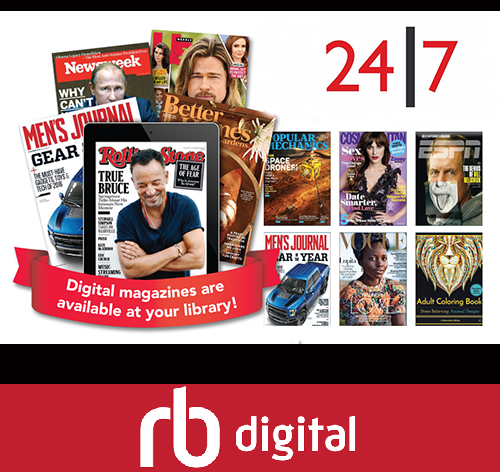 RBDigital ( previously Zinio for Libraries ) is the ultimate app for magazine lovers, with digital magazines for iPad, iPhone, Android, PC and Mac.
RBDigital, the world's largest newsstand, offers full colour, interactive digital magazines for your enjoyment. Browse from our collection of popular titles with no holds, no checkout periods, and no limit to the number of magazines you can download.
Lose the clutter
Save money
Free access to 100s of your favourite magazines.
Read directly from your computer or download the RBDigital app to your tablet or smartphone.
This 24/7 web- based service is free to library members. All you need to sign up for the service is your library card number.
Sign Up or Log In here