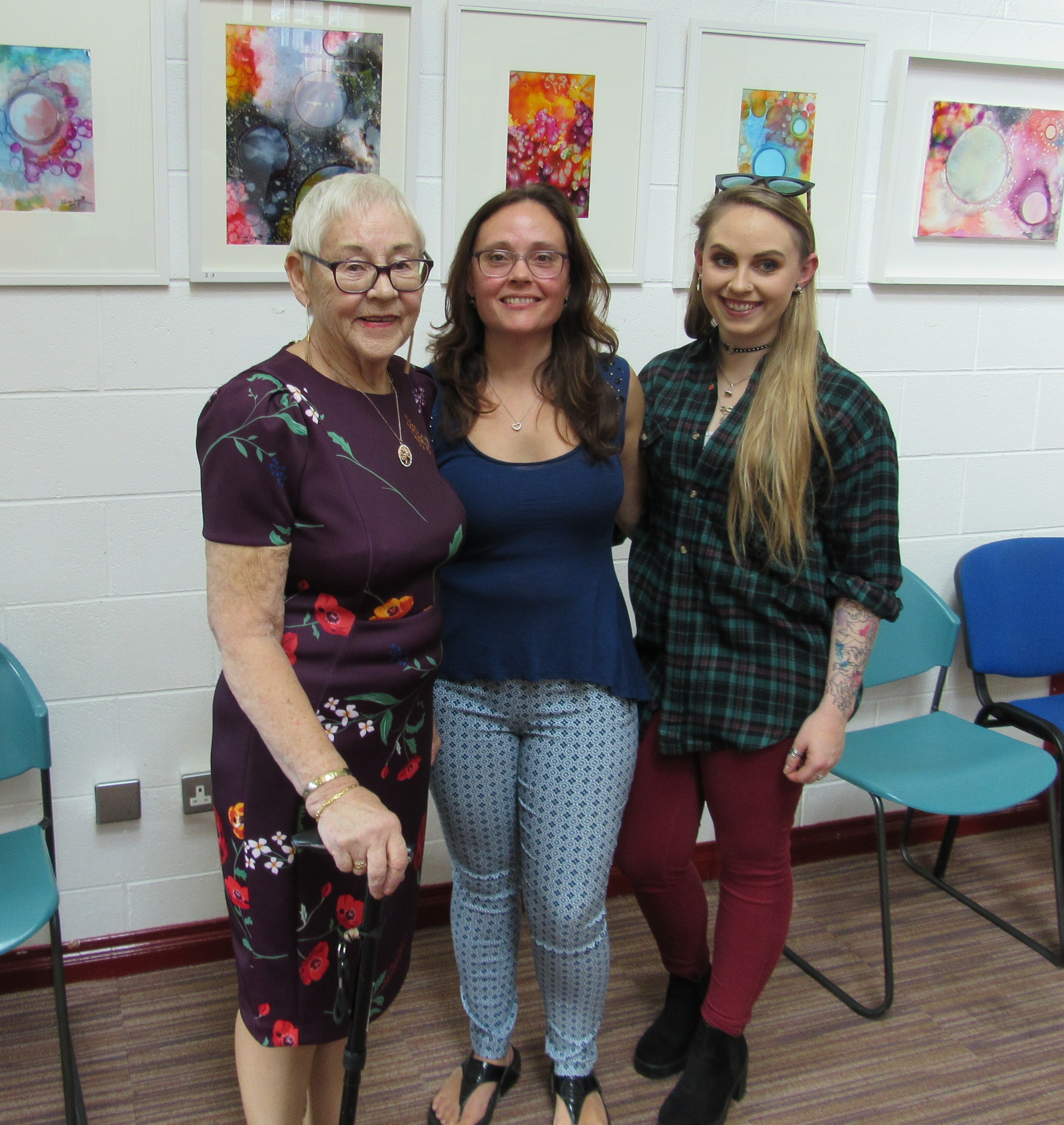 [foogallery id="49802″]
"Generations" An exhibition of paintings by Edwina Knight, her mum Pauline and her daughter Klara.
This exhibition will run until the 31st October. All are welcome to view their work.
Edwina is a visual artist and her work is inspired by her local environment and nature. She works with ink, oil paints and acrylic.
Pauline is new to the painting scene and her subject matter reflects her life experience. Nenagh Day Care Centre was where this artistic journey began.
Klara Moylan is the photographer in this group. She has been interested in photography from a very young age and it was a prominent part of her graphic design course in college. After her degree she continues create art through photography.