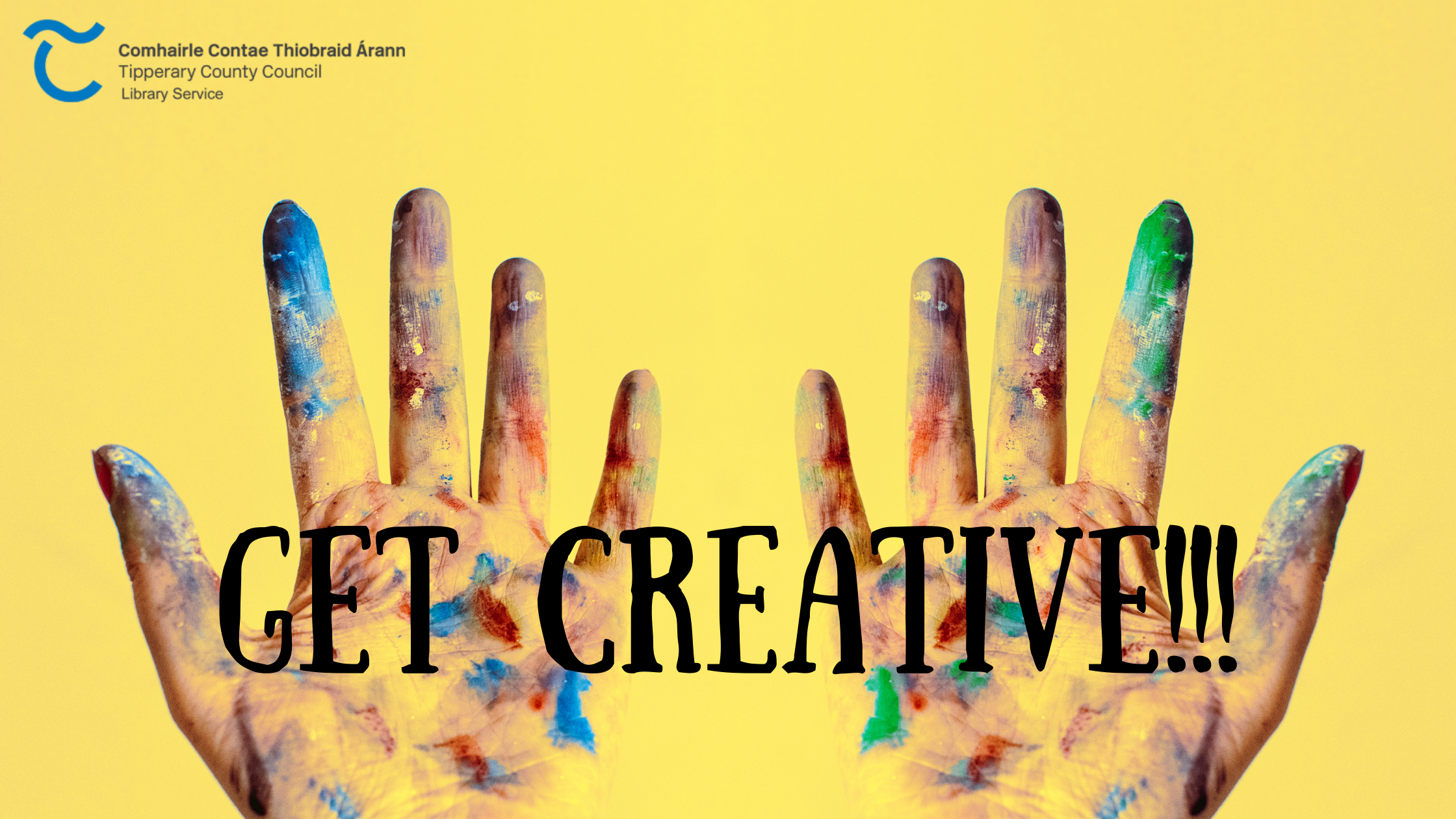 Mind your mood with our selection of online craft and activites to help stimulate your creative mind! We have a great selection of weekly sessions that are sure to help beat that lockdown boredom and who knows, maybe you'll learn a new skill?!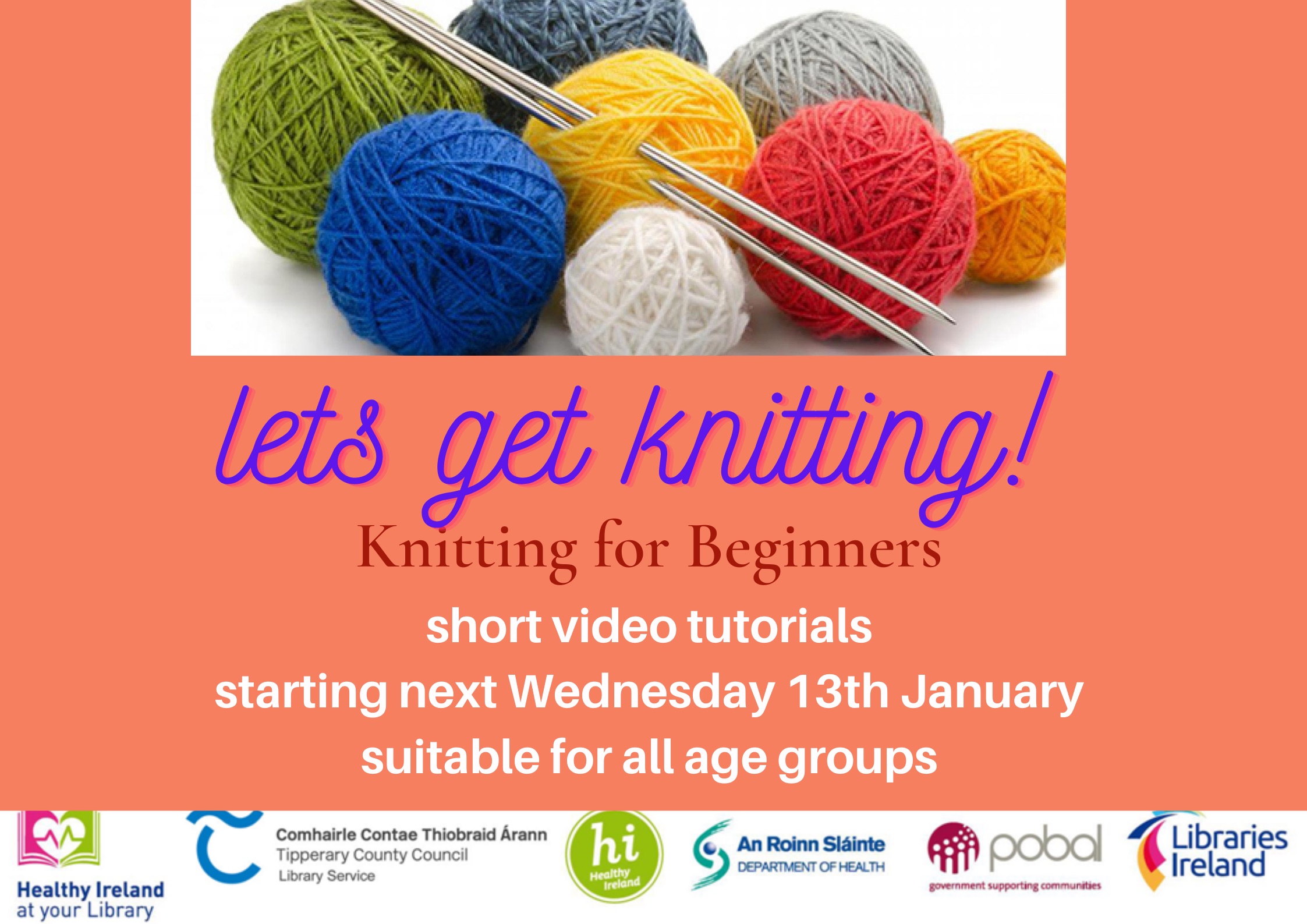 Lets Get Knitting
Join Valerie from Tipperary Town Library every Wednesday  at 2pm for some knitting lessons and a lot of laughs!
Tutorials will be shared weekly on our Facebook page.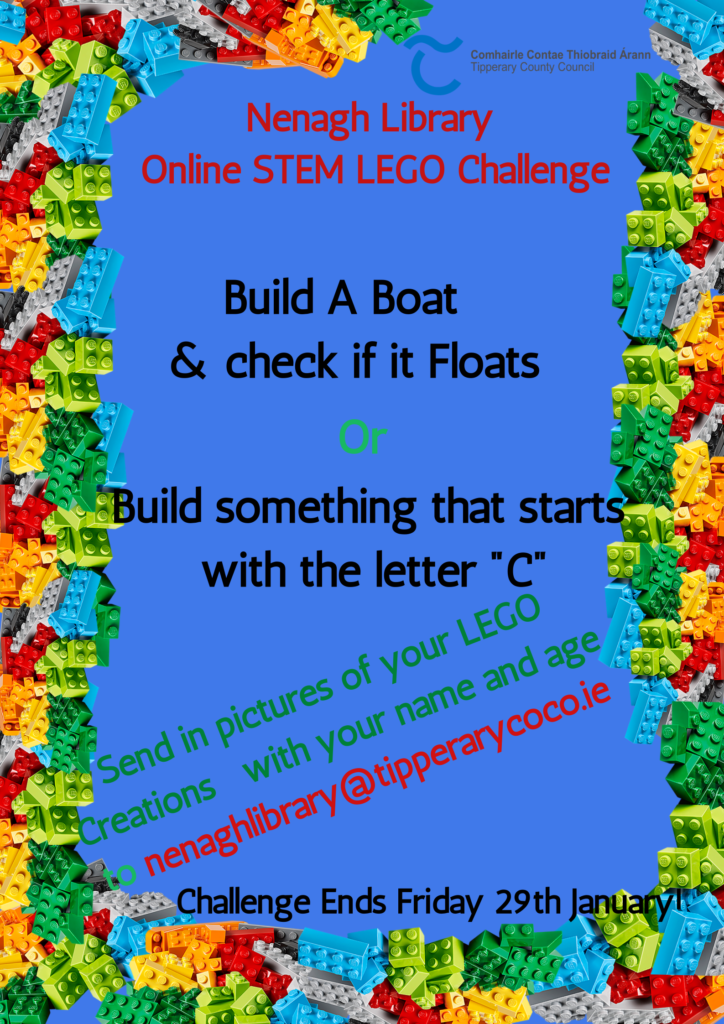 Nenagh Library Online Lego Challenge
Every month Nenagh Library are inviting our young library patrons to take part in their LEGO Challenge! It has been widely proven that LEGO is the ideal medium for  learning about Science, Technology, Engineering and Math ("STEM").
Follow any of our social media platforms where challenges are shared at the beginning of every month.
Send in pictures of your LEGO creations with your name and age to nenaghlibrary@tipperarycoco.ie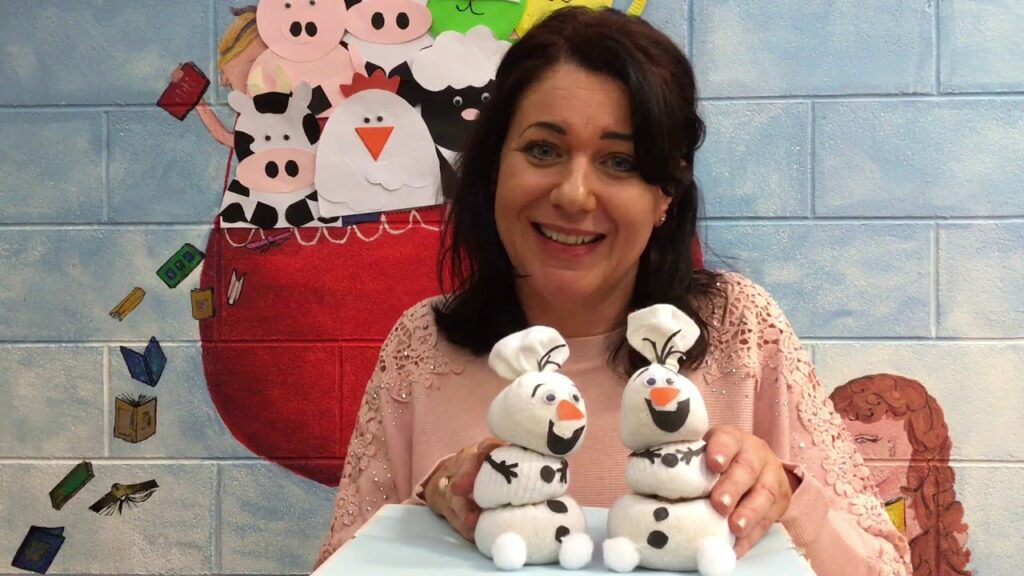 Crafts with Breda
Join Breda from Nenagh Library every Thursday at 10:30am as she shows us how to do a fun new craft! Videos are shared on both our YouTube & Facebook page.
This week she shows us how to draw an Easter sock bunny! – watch here.
Tuesday Fun Activities 
Join Sarah from Cashel Library every Tuesday at 11am for some crafts or baking tutorials.
In this week's video she introduced us to Storytime massage! – watch here.
Book Spine Poetry
Every Friday, Nenagh Library share some Book Spine Poetry using books from our Adult section, our Children's section and our Healthy Ireland section.
If you would like to give it a try with the books you have at home we'd love to see your creations. Simply take a picture of your Book Spine Poetry and send to nenaghlibrary@tipperarycoco.ie along with your name.
Family Valentine's Day Poetry Competition
There are a few hopeless romantics among our staff in Clonmel Library, so for this year's Valentine's Day we would like to spread some love with a 'Family Valentine's Day Competition'.
RULES:
Write a poem no more than 5 lines.
Your poem must contain the words 'love' and 'library'.
Make your entry colourful (it will catch the judges' attention).
Send your entry into Clonmel Library by email before 5pm on February 10th to be in with a chance of winning a PRIZE!!
—–
This competition is open to all ages and can be done as a family effort or individually! Email entries to: clonmellibrary@tipperarycoco.ie
Here's a (optional) line to start you off: "There was a librarian in love…"
This competition is now over. The exhibition & winning entry can be viewed
here.
"And the Oscar goes to….."
Draw or paint a picture of your favourite movie character and send in a photo of it with your name (we will only use your first name) and age to nenaghlibrary@tipperarycoco.ie. We would love to put it in an online exhibition that we hope to display on our Facebook and YouTube channel at the end of January. Let us know you have parental consent.
—-
This event is now over. The exhibition can be viewed here.